Department of Management
Welcome
Welcome to the Management Department. We offer degrees at both the undergraduate and graduate levels. Our objective is to prepare students to succeed in the fast-paced business world.
All undergraduate students must enroll in the Cornerstone Course and participate in a service-learning project. The course is based on four competencies; teamwork, communication, creative thinking, and adapting to change. Additionally, the curriculum has been updated to keep current with today's business world. Students learn about interviewing skills, total quality management, computer applications, diversity issues, and ethics.
We offer three tracks in the management major; general management, human resources, and entrepreneurship. The general management track allows students to take a broad variety of course work and prepares them for general management responsibilities. The human resource track prepares graduates to work as generalists or as functional area specialists within an organization's human resource management department. The entrepreneurship track provides course work for students interested in starting their own business, joining a small business, or working in a fast growing innovative-minded business. Students enrolled in the entrepreneurship track have access to the Center for Entrepreneurship and Innovation and may enter competitions such as The Joust or King of the Court.
Our faculty members conduct research on a variety of topics such as business ethics, entrepreneurship, human resource management, leadership, and organizational behavior. Many of our faculty members serve on the editorial boards of top academic journals. I encourage you to look through our directory to learn more about our faculty and their research projects.
Best Regards,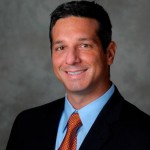 Ron Piccolo, Ph.D.
Chair
Address:
Department of Management
College of Business Administration
University of Central Florida
P.O. Box 161400
Orlando, Florida 32816-1400
Office: BA 309
Hours: 8:00 a.m. to 5:00 p.m.
(Monday – Friday)
Phone: (407) 823-5569
Fax: (407) 823-3725
---
Jared Allen

Doctoral Student, Management

James Combs, Ph.D.

Della Phillips Martha Schenck Chair of American Private Enterprise and Professor of Management

Cameron Ford, Ph. D.

Associate Professor of Management;
Founding Director, Center for Entrepreneurial Leadership and StarterLab
Director, UCF Blackstone LaunchPad

Reka Lassu

Doctoral Student, Management

Alexander Plomaritis

Doctoral Student, Management

Robert Porter, Ph.D.

Executive Academic Director, Executive Development Center & Lecturer of Management

Troy Pounds

Doctoral Student, Management