Help Our Business Knights. Give Today!
There has never been a greater time or opportunity for you to make a difference.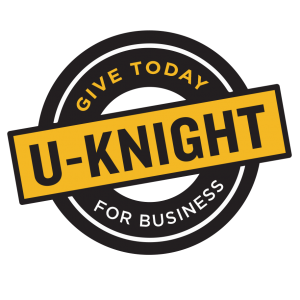 Here at the UCF College of Business, we are leading the charge into the next generation of business and education.
With a focus on strengthening the experiences of nearly 10,000 students by re-imagining facilities and programs led by outstanding faculty, the College of Business prepares students to thrive in an ever-changing economic and business landscape.
Our success is fueled by philanthropic gifts—private support from alumni, individuals, corporations, and foundations that help make the difference between a good college and a great college.
There are many ways to invest in the College of Business and more importantly, our students. From gifts to the Dean's Excellence Fund to establishing a legacy through endowments and planned gifts, there are a variety of gift vehicles to meet your philanthropic goals.
Go Knights, Charge On!
MAKE A GIFT.
MAKE AN IMPACT.
Help us achieve excellence and provide critical aid to students by supporting one of the philanthropic priorities below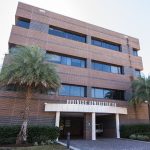 Support excellence in business education through programs, events and initiatives.
Give Now
---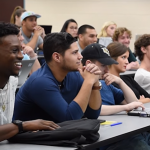 Awards scholarships to students from any of the college's undergrad and graduate degree programs. Give Now
---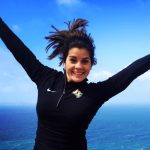 Support undergrad students who are the first in their family to attend college and your donation will be matched 2:1 by the State of Florida. Give Now
---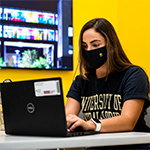 Supporting students with unplanned expenses that can make or break their academic career, this fund helps business students at times of greatest need. Give Now
---
Interested in donating to a different fund?
Visit our online giving page to search for any fund.
Contact Us
How and where you choose to make your philanthropic investment and impact is a very personal decision. Contact a member of the College of Business advancement team to explore giving opportunities that match your interests.
Susan Glenn
Executive Director of Advancement
susan.glenn@ucf.edu
407.823.5782
Sarah Drehoff
Director for Advancement
sarah.drehoff@ucf.edu
407.823.3525