Student Ambassador Program
About Us
Dean Paul Jarley created the Student Ambassador program in January 2013 as a way to enhance the student engagement experience within the College of Business. While the concept of what it means to be an Ambassador is constantly changing and growing, Ambassadors have been, and will continue to be, the Dean's student voices in the communities we serve.
The UCF College of Business Student Ambassadors embody and communicate the vision and mission of the college by promoting engagement in the opportunities available at UCF, and represent the college at key programs and events. The role of the ambassadors is to serve as:
Stewards of the Dean's vision for the college
Liaisons from students to college leadership to influence positive change
Connectors for registered student organizations and mentors to transfer students
Representatives at college and community events
Catalysts for student engagement and culture shifts
Advisors on areas of improvement and opportunity
We support the college's mission to give students a competitive advantage in the world of business now and in the future. It is our goal to lead the college's transformation into a "next-generation business school" through the development of a unique college culture that promotes engagement, risk-taking, cross-disciplinary collaboration and data-driven decision making.
Become an Ambassador
Does the Student Ambassador Program sound like a good fit for you?
Qualities of an Ambassador:
Driven
Genuine
Adaptable
Positive Attitude
Professional
Time-Management Skills
Applications Open: February 28, 2022
Applications Close: March 18, 2022 at 11:59 p.m.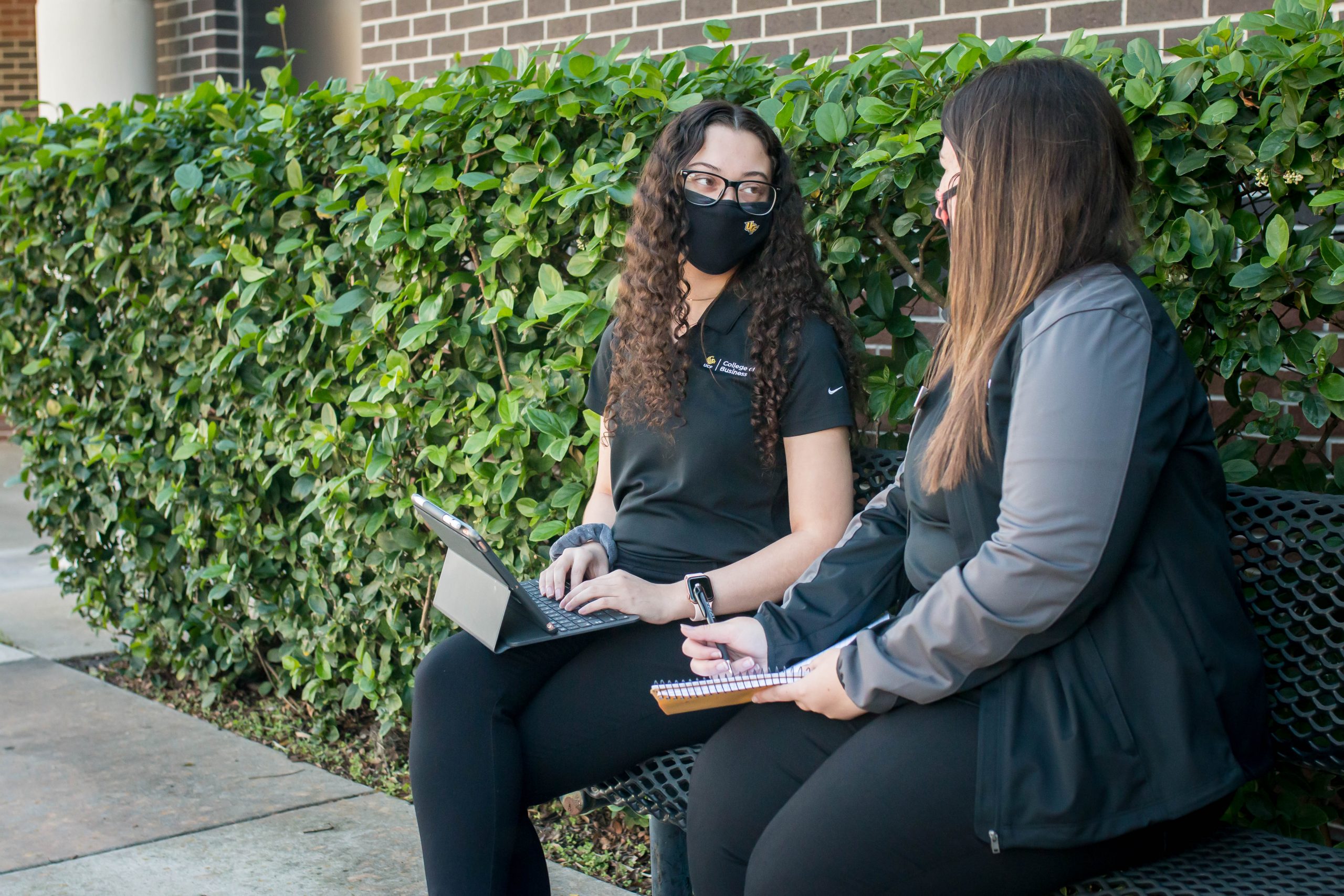 To be considered, you must:
Upload a 1-page essay detailing why you are interested in being an Ambassador and what it would mean to you to become one (double spaced)
Upload a current resume
Upload a link to LinkedIn
Share a 1-minute video (Video Guidelines)
Have a 3.0 GPA
Be a major/minor in the College of Business
Be able to attend mandatory bi-weekly meetings each Friday from 2 – 4 p.m.
Attend mandatory events such as Welcome to the Majors and the Hall of Fame gala
The deadline to apply is Sunday, March 18 at 11:59 p.m. for the Summer 2022 – Spring 2023 academic year.
---
The Student Ambassador program will be fully in-person this summer and is on an as-needed basis for in-person events.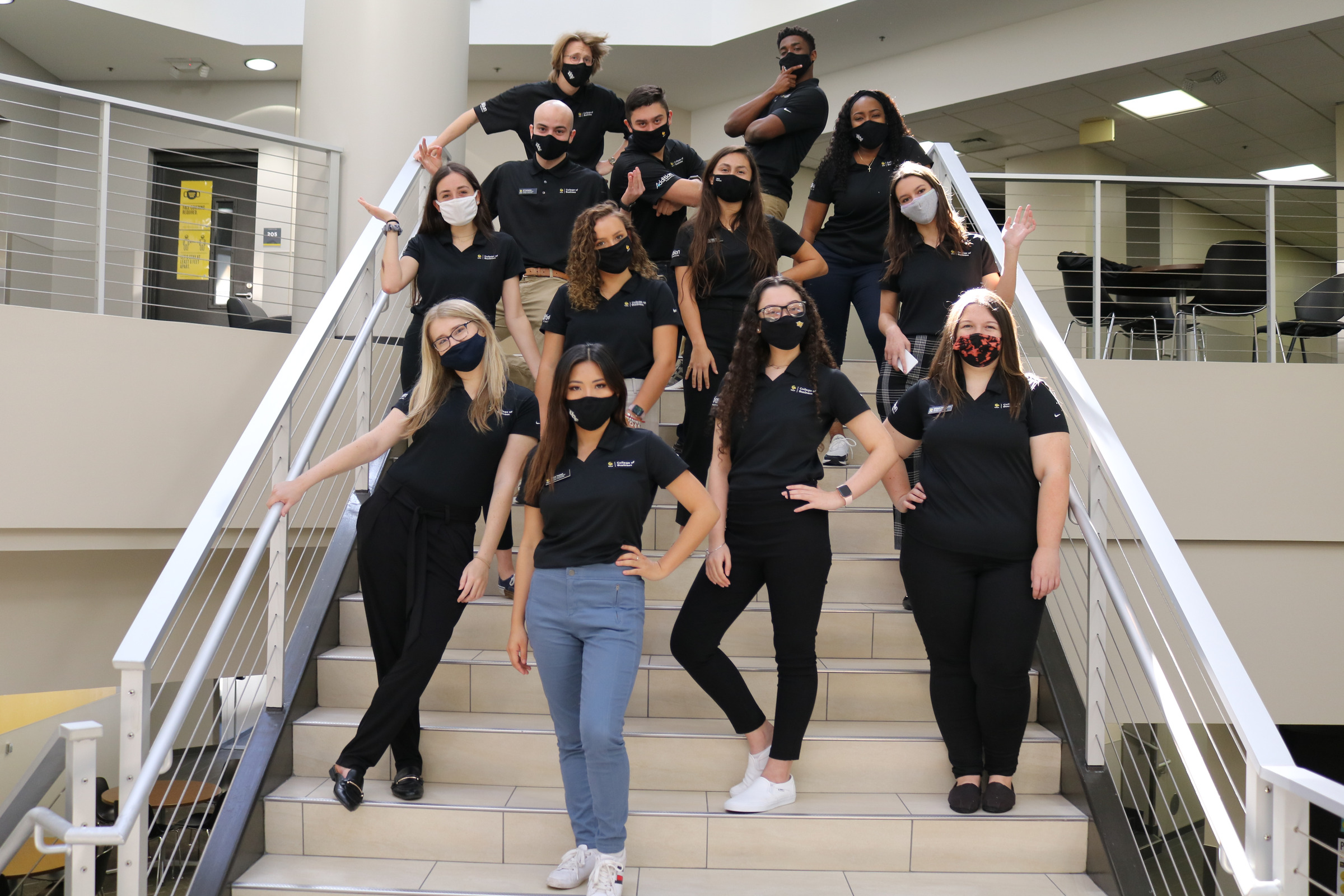 Meet the Ambassadors
The Ambassador Program is made up of driven business students who collaborate to bring innovation to the College of Business. Get to know the Student Ambassadors!
Get to Know Us
Ambassador Leadership
The Student Ambassador Program is coordinates through UCF's College of Business. For more information about the Student Ambassador Program, contact us at ambassadorcba@gmail.com or any of the following: