Welcome to the University of Central Florida College of Business.
Business has never been so broad and provided as many opportunities as it does today. For the most enterprising and entrepreneurial people, there are opportunities in large companies, small enterprises and in their own endeavors, locally and globally.
The challenges for business schools at the university level are to prepare students to thrive in an ever-changing economic and business landscape and to adapt to the opportunities at every milestone in their career.
The University of Central Florida College of Business is creating the right environment, employing the best faculty and facilitating innovative programs to meet the challenge for the next generation.
UCF College of Business is leading the charge into the next generation of business and education. Our objective is clear…to help our students and faculty "Get to the ONE."
For students we strive to be the place where they can achieve their academic objectives to be the ONE:
Who gets the job
Who starts a business
Who makes a contribution
Who mentors others
Who makes the sale
Students who graduate from UCF College of Business will be great communicators, collaborators, risk-takers and problem solvers who are able to understand, source and make good decisions using real-time data. Our team of faculty, staff, friends and alumni is working hard to provide the right resources and environment to ensure that we deliver on four promises to our students.
Challenging experiences
Entrepreneurial Culture
Thought Leadership
Unique Place of Opportunity
Likewise, we strive to provide an environment and culture so our faculty members can be the ONE:
Who discovers a new method
Who becomes editor
Who publishes groundbreaking research
Who inspires students
Who is THE thought leader in their discipline
Faculty are the most important part of a college delivering on its promises of excellence and opportunity, and we host more than 140 from around the world. Many of our faculty are thought leaders within their disciplines and bring groundbreaking ideas and research to the classroom.
Every day we strive to provide our students with numerous opportunities to engage with faculty, meet with employers and talk to alumni who are willing to help them find their path and success beyond graduation.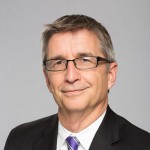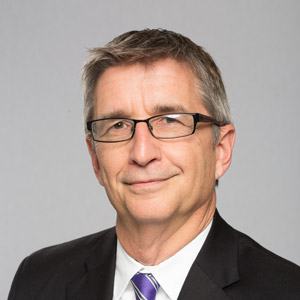 Paul Jarley
Dean
Moving Forward
While core business curriculum remains unchanged, the world of business is changing the same way students learn and receive information.
The College of Business's mission and vision are in place to strengthen the college and ultimately, the Central Florida community by focusing on critical factors in higher education: students, faculty, programs and facilities. The college aspires to:
Offer the benefits of a large, metropolitan research university while providing individual attention and maintaining a sense of community for our students and faculty.
Create a state-of-the-art educational facility that cultivates a learning environment that promotes collaboration, engagement, risk taking and data-driven decision making.
Provide increased opportunities for student engagement and one-on-one learning.
Cultivate an ecosystem which develops entrepreneurs from all backgrounds and skill sets.
Raise the academic profile of the college by recruiting research faculty in key disciplines and by incorporating top industry executives into programming.
Elevate the career prospects of students as well as the perceptions of graduates in the community, by ensuring students are career-ready upon graduation by providing experiential learning and developmental feedback.
Mission
The mission of the College of Business at the University of Central Florida is to offer high-quality academic programs designed to give students a competitive advantage in the world of business now and in the future. As such, the college will establish partnerships with some of the nation's most innovative leaders to model new best practices that harness evolving technology and ensure students are well prepared to enter the marketplace.
Vision
To continue the transformation into a next-generation business school through the development of a unique college culture — one that promotes engagement, risk-taking, cross-disciplinary collaboration and data-driven decision making.
Programs and Centers
In addition to accounting, economics, finance, integrated business, management and marketing, the UCF College of Business houses specialized programs including:
Institute for Economic Forecasting
Business in Ethics
Dr. P. Phillips School of Real Estate
Professional Selling Program
DeVos Sport Business Management Program
Center for Entrepreneurial Leadership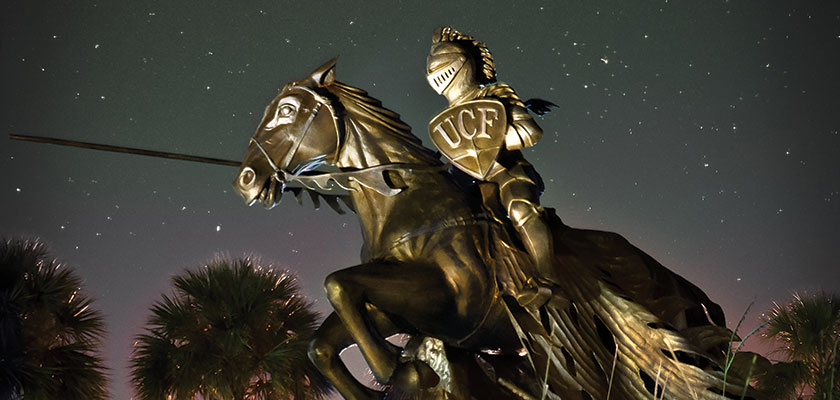 All of our undergraduate and graduate programs are accredited by AACSB International. This represents the highest standard of achievement for business schools worldwide. Less than 5 percent of business school programs worldwide have earned this accreditation, which requires strict adherence to rigorous standards of excellence.
---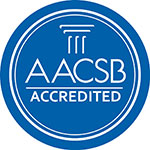 AACSB International
The Association to Advance Collegiate Schools of Business
College of Business – 1975
Dixon School of Accounting – 1991
---
The University of Central Florida is accredited by the Southern Association of Colleges and Schools Commission on Colleges (SACSCOC) to award degrees at the associate, baccalaureate, master's, specialist and doctoral levels. View the list of all university accreditations.
Faculty – Thought Leadership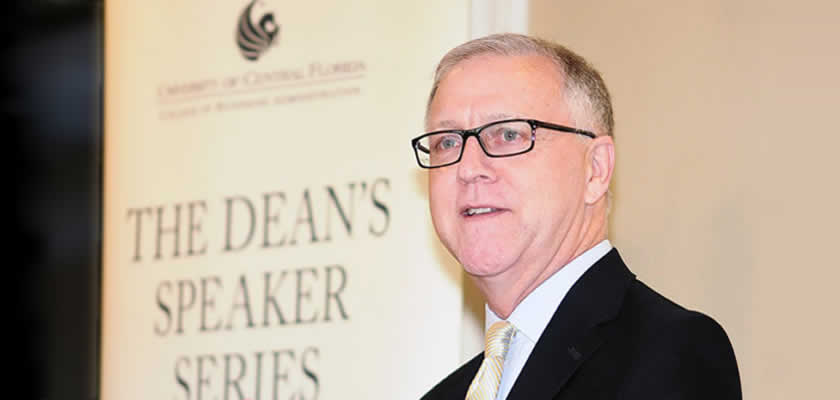 Marshall Schminke, Ph.D., speaks about ethical work cultures at the Dean's Speaker Series, held in Downtown Orlando.
Whether in the classroom or delivering a talk at the Dean's Speaker Series, faculty members are engaged in the latest research and program development to bring the next generation of business leaders to market. In addition, UCF alumni are leading businesses and charting new courses for businesses worldwide.
The UCF College of Business provides access to provocative thought leaders:
Students and the business community benefit from the thought leaders associated with the UCF College of Business. More than 140 faculty members provide leadership in the classroom and industry with research and academic support. Our faculty, staff and alumni contribute to a wonderful tapestry of thought leadership and leading authorities in all aspects of business. Meet Our Faculty