Launch Your International Career Through Study Abroad
"Studying abroad will not only demonstrate to potential employers your willingness to get out of your comfort zone and embrace new experiences, it will teach you more about yourself and the place you call home than you can imagine. Seeing how other people live, work, and solve familiar problems in unfamiliar ways will give you greater perspective about human behavior and greater vision to devise solutions to get people where you want them to be. Employers love that skill set… It's what they call leadership potential."

– Paul Jarley,
Dean, UCF College of Business
Start planning your study abroad adventure today!
Out of the 8,600 business students, how are you going to differentiate yourself? How are you going to give yourself an edge in an ever-increasing competitive job market? Whether you plan to work for a large international firm or for a bank in your hometown, a study abroad program will help prepare you for your career in our global economy.
​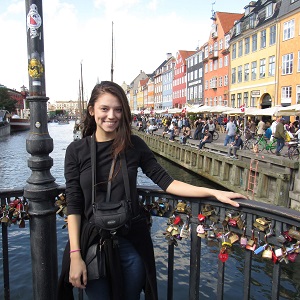 ​
"Apart from developing a broader perspective, I gained global career skills such as problem-solving, adaptability, networking and international experience. As a study abroad student, you are adapting to your new surroundings every day as well as developing your intercultural competencies."

More Student Stories
College of Business Signature Programs
The College of Business has designed unique signature study abroad programs to help make this career-building experience possible for all students. College of Business students are only able to participate in approved study abroad programs. Browse the approved options below and contact us for more information: cbastudyabroad@ucf.edu

​
​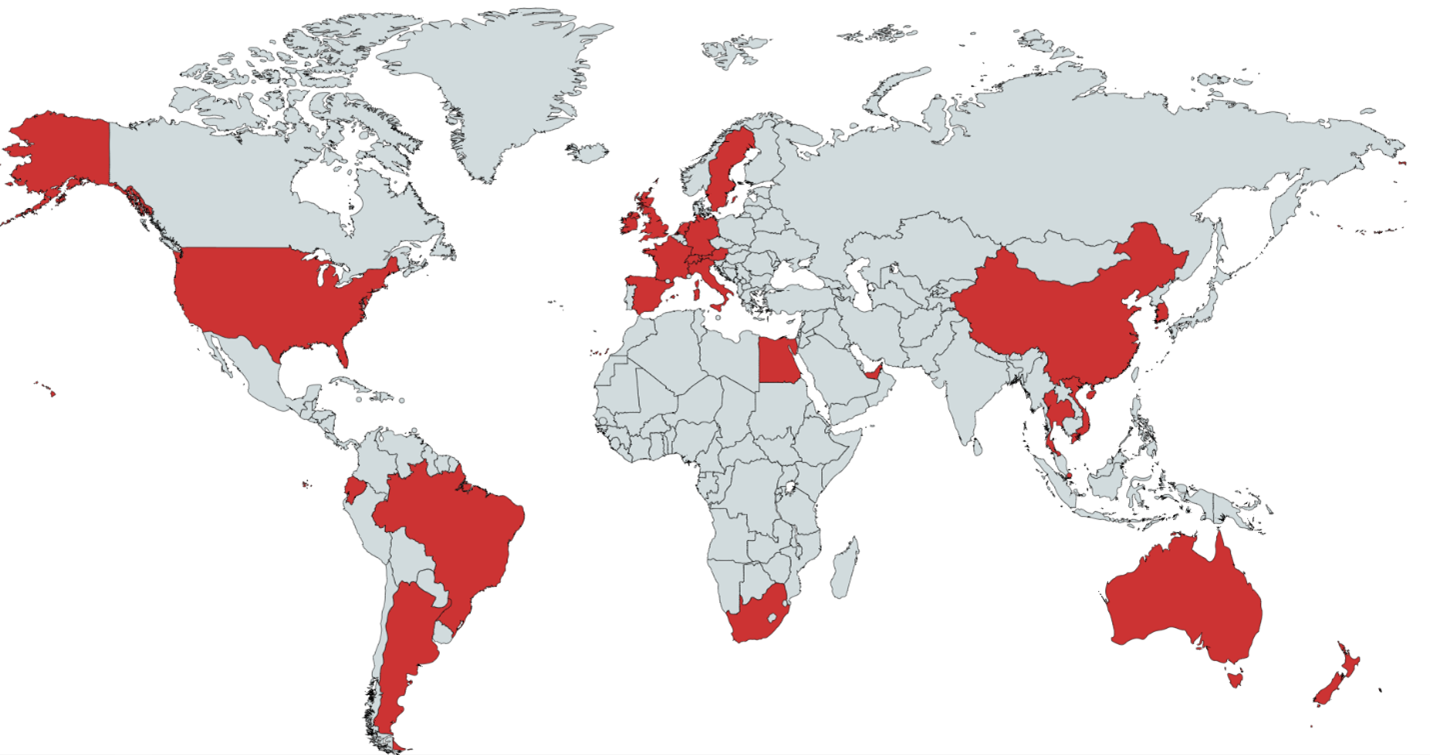 Exchange Programs
Spend a semester taking major-specific classes at a university abroad! Also known as reciprocal exchanges, UCF's College of Business currently has over 30 different agreements with universities worldwide, in 17 countries, to offer a world-class educational experience. By partnering with international institutions, UCF's College of Business is able to offer handpicked, pre-approved coursework that will fulfill degree requirements.
Exchange programs offer affordable UCF tuition while studying at a foreign university and typically, the tuition abroad is waived. Since students are paying UCF tuition while abroad, many students are able to use financial aid towards their tuition. Please email the Office of Financial Assistance at SFAStudyAbroad@ucf.edu to inquire about your own financial aid when studying abroad. Below is a list of some of the highlights of participating in an exchange program:
Most exchanges are one semester, so it is a more immersive experience!
Major-specific coursework
Pay UCF Tuition
Earn UCF credits
Dual Enrollment (you will be registered for courses both at UCF and the institution abroad)
Housing options vary (on-campus or off-campus)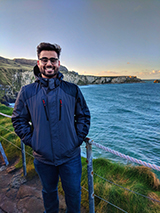 Learn more about the exchange lifestyle through the eyes of a student in Vietnam!
Australia
Griffith University (Gold Coast)
RMIT (Melbourne)
University of Canberra (Canberra)
Austria
MCI (Innsbruck)
MODUL (Vienna)
SUAS (Salzburg)
WU (Vienna)
Brazil
PUC: SP (Sao Paulo)
PUC: Rio (Rio de Janeiro)
China
Fudan University (Shanghai)
Ecuador
Egypt
American University of Cairo (Cairo)
France
Germany
Berlin School of Economics and Law (Berlin)
Hochschule Bremen University (Bremen)
Ireland
Italy
Netherlands
Tilburg University (Tilburg)
University of Groningen (Groningen)
South Korea
Sejong University (Seoul)
University of Seoul (Seoul)
Spain
IE University (Madrid)
IQS (Barcelona)
University of Cantabria (Santander)
University of Nebrija (Madrid)
Sweden
Jönköping University (Jönköping)
Malardalen (Vasteras)
Switzerland
United Kingdom
Bournemouth University (Bournemouth)
Northumbria University (Newcastle)
University of Surrey (Guildford)
Vietnam
RMIT Vietnam (Ho Chi Minh City)
Learn More About our Exchange Programs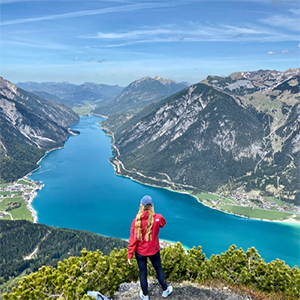 ​
"I have truly grown as an individual and have made worldwide connections. Throughout the pandemic especially, the locals showed me true hospitality and took me in like I was one of them. I have a family in Innsbruck that I truly love like my own."

More Student Stories
Partner Programs
Study abroad providers are third-party organizations that administer education abroad programs, and can often be referred to by different names: provider programs, partner programs, affiliate programs, etc. These providers offer study abroad programs that "fill the gap" in the programming we have available in the College of Business and are open to students all over the USA. They can provide additional support throughout the application process and offer on-site services and activities that help students make the transition to their new country and culture.
Students can spend a semester taking major-specific classes at a university abroad on a partner program! UCF's College of Business currently has 7 different programs with vendors, in 7 countries, to offer a world-class educational experience. By partnering with these vendors, UCF's College of Business is able to offer handpicked, pre-approved coursework that will fulfill degree requirements.
Typically, program fees will include advising/application services; accommodation; tuition; transcripts; some cultural activities and events; airport pickup; onsite resident director staff service; transcripts, and more!
Providers differ from other UCF programs in several ways:
Dual application process

You must apply through UCF Abroad and the partner program.

Transient credit

You must have your selected coursework reviewed and approved prior to your program and upon return, a transcript will be sent to UCF. (Already completed for Business Partner Programs)

Financial aid

You should meet with the Office of Student Financial Assistance after selecting your program. You can schedule an appointment by emailing SFAstudyabroad@ucf.edu. Financial Aid can work differently depending on the program you choose.
The minimum requirement to participate in a College of Business Partner Program is a 2.75 UCF GPA. You can learn more about our active College of Business Partner Programs below:
Australia
New Zealand
Seoul
Singapore
South Africa
Stellenbosch University (Stellenbosch/Cape Town-AIFS)
Spain
ESADE University (Barcelona-API)
Thailand
---
Global Advantage Program
The Global Advantage Program is a 2-week MBA-style international residency designed specifically for the College of Business. This program is offered every May, August, and December.
This program is a great alternative to students that are unable to study abroad for a whole semester. Students are enrolled in a 3-credit hour elective; Careers in a Global Perspective, that can be used towards your program of study (satisfies a CBA Business Elective, IB Elective, MAR Elective, MAN Elective, or a required course for the International Business Minor or Certificate).
Students will enhance their time abroad in an experiential learning journey towards personal development and career empowerment. To this end, students will examine critical strategies for personal and career success in a global marketplace through an investigation of the construct of global competence.
Students can reflect upon the reciprocal interactions of culture, identity, communication, and the global workplace in order to better prepare oneself for entering today's job market. The course helps students make the necessary connections between intercultural learning and personal employability so that they may better understand and articulate their study abroad experiences in ways meaningful for personal and professional advancement.
There is also a heavy emphasis on guest speakers, company presentations and tours.
Past visits included: 3M, Barclays, Deloitte, Delta, Grand Hyatt, Harrods, JTC Corporation, Merkle, Microsoft, Prive Technologies, TD Ameritrade, and TD Securities.
The minimum requirement to participate in the College of Business Global Advantage Program is a 2.50 UCF GPA. Learn more about our upcoming Global Advantage Programs.
Global Advantage Locations
Buenos Aires
Dubai
London
Munich
Singapore
Sydney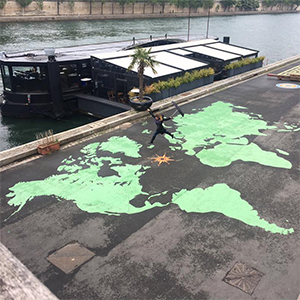 ​
"I feel as though a new world has been unlocked and this trip has sparked a desire in me to want to explore and travel the world. I want to continue to embrace new cultures and ways of thinking that collectively are greater than the one culture or way of thinking I've been exposed to my whole life."

More Student Stories
International Work Experience Program
Did you know you can gain professional experience abroad while also earning credits toward your degree? Learn from experience outside of the classroom and gain knowledge and professional skills that will set you apart after graduation!
The College of Business collaborates with UCF Abroad, the Office of Experiential Learning, and Partner Providers to customize internship placements abroad in the summer term. Students from all Business majors can earn UCF credits (assuming the internship meets the College's internship criteria) and connect what you learned in the classroom with relevant hands-on experience.
If you are interested in a summer internship abroad, the first step is to email Oliver McSurley in UCF Abroad at Oliver.McSurley@ucf.edu.
---
International Business Minor/Certificate
The College of Business houses the International Business Minor and Certificate. The minor and certificate are great additions to a student's resume as they signify to an employer several attributes: adaptability, confidence, flexibility, and of course cultural awareness.
In order to obtain either, a student must study abroad. The minor requires students to take at least 12 credit hours abroad, while the certificate requires students to take at least 6 credit hours abroad. Both programs have GEB 3375 (International Business) as their anchor course. Students also have one other international elective they can take at UCF or abroad.
Students may share a total of 6 credit hours between another program of study and their international minor.
More information:
Ready to declare your International Business Minor or Certificate?
Complete the Minor Declaration form and email it to cbastudyabroad@ucf.edu. Please note that the International Business Minor is the only minor a student may declare before they enter their major.
---
College of Business Study Abroad Options per Major
Are you wondering what specific study abroad options are available to your specific major? See all available opportunities per major and learn more about each.
Looking for a list of all courses offered across all study abroad countries? See the full course list (Course Equivalency Database).
---
Start Your Study Abroad Adventure Today!
Make a First-Time Advising Meeting for Study Abroad on the Office of Professional Development's website.
Apply on UCF Abroad. Just search for "Business" programs.
Email cbastudyabroad@ucf.edu with any questions.
---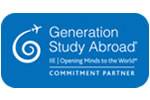 The College of Business is proud to show its commitment to doubling the number of our students studying abroad through an initiative called Generation Study Abroad.