GET TO THE "ONE"…GLOBALLY!
"International experience is one of the most important components of a 21st century resume."
Launch Your International Career Through Study Abroad
Start planning your study abroad adventure today! Out of the 8,500 business students, how are you going to differentiate yourself? How are you going to give yourself an edge in an ever increasing competitive job market? Whether you plan to work for a large international firm or for a bank in your hometown, a semester abroad will help prepare you for your career in our global economy.
---
​"Studying abroad will not only demonstrate to potential employers your willingness to get out of your comfort zone and embrace new experiences, it will teach you more about yourself and the place you call home than you can imagine. Seeing how other people live, work, and solve familiar problems in unfamiliar ways will give you greater perspective about human behavior and greater vision to devise solutions to get people where you want them to be. Employers love that skill set… It's what they call leadership potential."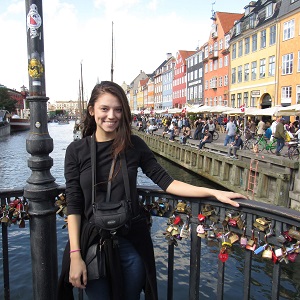 "Apart from developing a broader perspective, I gained global career skills such as problem-solving, adaptability, networking and international experience. As a study abroad student, you are adapting to your new surroundings every day as well as developing your intercultural competencies."
Want to Know More?
The College of Business offers unique study abroad experiences at every step of your academic career. Browse our options below to find out how you can become an internationally-engaged student.

Signature Programs
The College of Business has designed unique signature study abroad programs to help make this career-building experience possible for all students. Browse the options below and contact us for more information: cbastudyabroad@ucf.edu
Exchange Program
Earn an International Business Minor or Certificate while gaining a global perspective for an entire semester or summer.
Study abroad for a semester, earn your International Business Minor. Study abroad for a summer, earn your International Business Certificate.
More than 30 countries to choose from!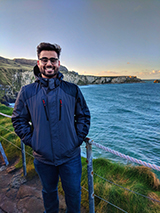 Global Advantage Program
Become immersed for 1-2 weeks in an MBA-style international residency that allows you to explore the business culture of the designated country and earn 3 credits.
Business site visits allow you to network with international entrepreneurs and learn what it's like to work in a global setting.
Offered every December and May to various locations.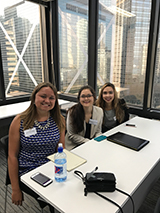 International Work Experience Program
Gain international exposure and valuable work experience while earning credit towards your business major or International Business Minor/Certificate.
Gain work experience in a global setting. There is no better way to enhance your career skills than to intern abroad.
Multiple countries to choose from.
---
Start Your Study Abroad Adventure Today – In 3 Easy Steps!
Make a First-Time Advising Meeting for Study Abroad on the Office of Professional Development's website.
---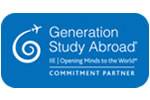 The College of Business is proud to show its commitment to doubling the number of our students studying abroad through an initiative called Generation Study Abroad.