Welcome to the UCF College of Business's Department of Finance. For undergraduate students, we offer the Bachelor of Science degree in Business Administration (BSBA), with majors in finance and real estate. We also offer minor programs in finance, real estate and international business.
Finance majors who wish to specialize in an area may earn certificates in banking, corporate finance, or investments. Real Estate majors may specialize by earning certificates in real estate brokerage, real estate appraisal, or mortgage brokerage. For graduate students, we offer a finance concentration for the MBA degree, and the Ph.D. degree in Business Administration with a major in finance. We have an outstanding faculty of award-winning scholars and teachers with a wide range of research and teaching interests. In addition to our 19 full-time faculty members on the Orlando main campus, we have full-time finance faculty members at the eastern, southern and western regional campuses.
The newest addition to our department is the Dr. P. Phillips School of Real Estate, which was established in 2006 by a $2.5 million gift from Dr. Phillips, Inc. With an anticipated match from the state, the school will have a $5 million endowment. Financial services and real estate represent a large and growing part of our state and regional economies. The exciting career opportunities in these areas have helped us become the largest department in the College of Business, with nearly 1,000 undergraduate students majoring in finance and real estate. Our graduates find a wide variety of career opportunities in areas such as financial planning, corporate finance, investments, banking, insurance, residential and commercial real estate, real estate appraisal and development, and property management.
Our commitment to business partnerships is also reflected in our institutes and endowed chairs:
Dr. P. Phillips Institute for Research and Education in Real Estate
Phillips Institute for the Study of American Business Activity
Phillips-Schenck Chair in American Private Enterprise
SunTrust Chair of Banking
Howard Phillips Chair in Real Estate
Jim Heistand – NAIOP Chair in Real Estate
A finance or real estate degree from UCF can be a tremendous asset for your career success. The following UCF finance graduates have been inducted into the UCF Business Hall of Fame:
Merrell Bailey, Esq., '85, '89, '01 & '07


Managing Partner, Your Caring Law Firm

G. Thomas Bland Jr., '75 & '79
Chairman & CEO, Knight Guard
Ward J. Curtis Jr., '73 & '77
Chairman & CEO, Sabal Trust Company
Andrew J. Fore III, '76 & '83
Consultant, Alvarez & Marsal
Stanley C. Horton, '73
President & CEO, Boardwalk Pipeline Partners, LP
Nan B. McCormick, '83
Senior Vice President, CBRE
Theresa J. Schefstad, '80
Founder, President, CEO & Director, Raymond James Bank, FSB (Retired)
Our faculty and staff are committed to quality programs and our students' success. Please call, email or stop by if we can be of assistance to you.
Best Regards,
Ajai Singh, Ph.D.
Chair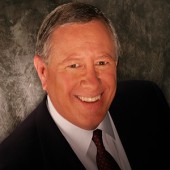 Paul Gregg
Assistant Chair, Finance
Executive in Residence
Contact:
Department of Finance & Dr. P. Phillips School of Real Estate
College of Business
University of Central Florida
P.O. Box 161400
Orlando, Florida 32816-1400
Hours: 8 a.m. to 5 p.m. (Monday – Friday)
Office: BA 409
Phone: (407) 823-3575
Fax: (407) 823-6676
Events
---
CashCourse is your real-life guide to taking charge of your money. When you're a student, it can feel like money is always tight. You've got bills, rent, and tuition to pay, and you want to have enough money for fun, too. So how can you get on the right path to a great financial future, while making your money count today?
The Dr. P. Phillips School of Real Estate
at the University of Central Florida
We strive to serve our students, faculty and community with excellence in delivering world-class education and leading-edge real estate research. Our faculty participate in teaching, research and industry outreach to advance this mission. Our students leave uniquely prepared to be rising leaders in the real estate industry. The first pillar of the program is education. We offer an undergraduate degree in real estate and a real estate minor. The curriculum focuses on real estate investments, finance, appraisal, law and development. Students further their educational and professional advancement by participating in internships with leading local and national real estate firms and by competing in the National Association of Office and Industrial Properties (NAIOP) Challenge, a hands-on development case study competition. We offer a Master of Science in Real Estate (MSRE) degree program which covers advanced real estate topics and skills to prepare students for senior executive positions and entrepreneurial endeavors in the real estate industry. In addition to the curriculum, many students join UCF REAL (Real Estate Academic Leaders), the student real estate club. UCF REAL hosts industry speakers, special educational programs and networking events, and serves as a connection for internships and career placements. The second pillar of the program is research, which is supported by the Dr. P. Phillips Institute for Research and Education in Real Estate. The school has two endowed chairs – the Howard Phillips Chair in Real Estate and the Jim Heistand-NAIOP Chair in Real Estate. The purpose of these positions is to advance the knowledge and literature of the real estate field and to educate the students and community on real estate issues. Our faculty publish in top rated journals, speak at leading industry and academic conferences and give interviews to the media on real estate and economic issues.
About Dr. P. Phillips
The Dr. Phillips name has been a major economic and philanthropic presence in the Central Florida community since the turn of the 20th century. Once considered the largest citrus producer in the world, Dr. Phillips companies share a rich history spanning several generations, culminating in the establishment of two distinct funding organizations, The Dr. P. Phillips Foundation and Dr. Phillips Inc., perhaps best known for their support of Central Florida programs through specialized grant funding.