Aspire to lead in the HR industry.
The Professional Master of Science in Management, Human Resources Track program prepares professionals for leadership roles in human resources, organizational development and training. Through the program's innovative curriculum, students gain the knowledge and tools to successfully align human resources activities with organizational strategies and long-term plans. Designed for professionals, students earn their master's in 20 months through evening classes.
Program Highlights
Accredited by AACSB-International
Curriculum is formally aligned with SHRM guidelines and standards
Through the utilization of team work, case studies, and real workplace scenarios, students are able to immediately apply concepts and tactics they learn in the classroom to their workplace.
Cohort format provides a shared learning experience and access to an invaluable network of peers and professionals from a variety of industries and backgrounds.
Access to variety of career development and management opportunities including a mentoring program and networking events to assist in developing their career path.
Highly accomplished faculty incorporate both industry and academic experience with applied research to the student's learning process.

Personalized academic services — taking care of the administrative and logistical tasks associated with being a graduate student.
Certifications/Accolades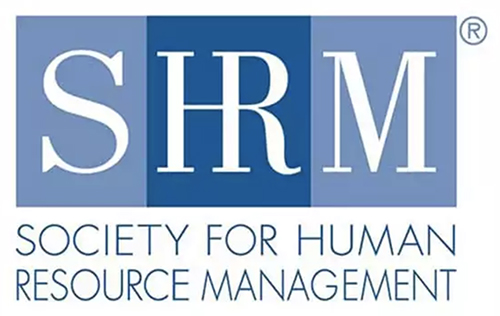 Class Profile
---

Profile:
30 Years Old
Gender: 80% Female

GPA:
3.3 GPA

Work Exp:
7 Years

Undergrad Degrees:
Social Sci/Other=63%
Bus=32%, STEM=5%
"The Professional MSM Human Resources program has given me the knowledge and tools needed for career growth and persuading my leadership teams with ideas to grow the company."
– Michael Groves '18 Recruiting Manager, Synergy Interactive
Who Should Apply
Candidates who desire specialized study in human resources management and seek employment or career advancement in the areas of human resources, organizational effectiveness, staff compensation and employee relations.
Candidates from a variety of education and professional backgrounds including those with degree in business, education, hospitality, nursing.
Career Paths
Chief Human Resources Officer
Director of Employee Relations
HR Business Partner
Director of Talent Acquisition
Compensation Analyst
Payroll Supervisor
Benefits Analyst
OUR FACULTY AND PROGRAM
---
Our faculty rank among the most productive in the country and are actively involved in the leadership of the field's premier professional associations and journals.
TOP 2%
---
Faculty members—Rob Folger & Jim Combs—listed in top 2% of scientists in their discipline in the world
"I appreciate the diversity of backgrounds and experiences of the UCF Masters students; their desire to learn and their willingness to share their insights and experiences make the classroom a dynamic learning environment."
– Rebecca J. Bennett, Ph.D.
Interim Chair & Professor, Department of Management
Program Details
PROGRAM LENGTH & CURRICULUM
20 months
10 courses/30 credit hours
PROGRAM FORMAT
Cohort of 36
Face-to-face instruction
PROGRAM SCHEDULE
Monday & Wednesdays
6 to 9:50 p.m.
PROGRAM LOCATION
College of Business at UCF Downtown
528 W. Livingston St.
Orlando, FL 32801