As the top provider of talent in Central Florida, UCF College of Business prepares students to be successful in a variety of disciplines.
Our graduate alumni have navigated careers across industries in technology, accounting, retail, hospitality, government, finance and more. While at UCF, we challenge students to take risks, get out of their comfort zones and collaborate with people who are different from them. These graduate alumni are examples of students who rose to the challenge and found a career path that suits their talents.
Choose an alumnus below to learn more about their journey and how UCF College of Business impacted their career.
Graduate Program Alumni Testimonials
---
Executive MBA
"This program has certainly improved my overall business acumen, as well as my ability to think and strategize more like an executive or even a CEO. The educational value of this program is priceless as the Central Florida community benefits from graduate who are skilled strategic planners and, most importantly, skilled engaged leaders."
Toni Caracciolo
Executive MBA '14 | Executive Vice President of Marketing & Branding | Falcon's Beyond | Orlando, FL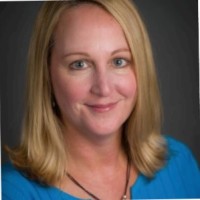 "The Bloomberg terminal was an incredible resource that allowed me to access all of the latest industry news, social media postings, securities information and regulatory changes in a matter of seconds. This was information senior leadership was learning hours to days after I was seeing it in the terminal. It undoubtedly enhanced my EMBA experience, which has in turn enriched my professional life."
Ross Coapstick
Executive MBA '16 | Executive Director, Population Health | AdventHealth | Orlando, FL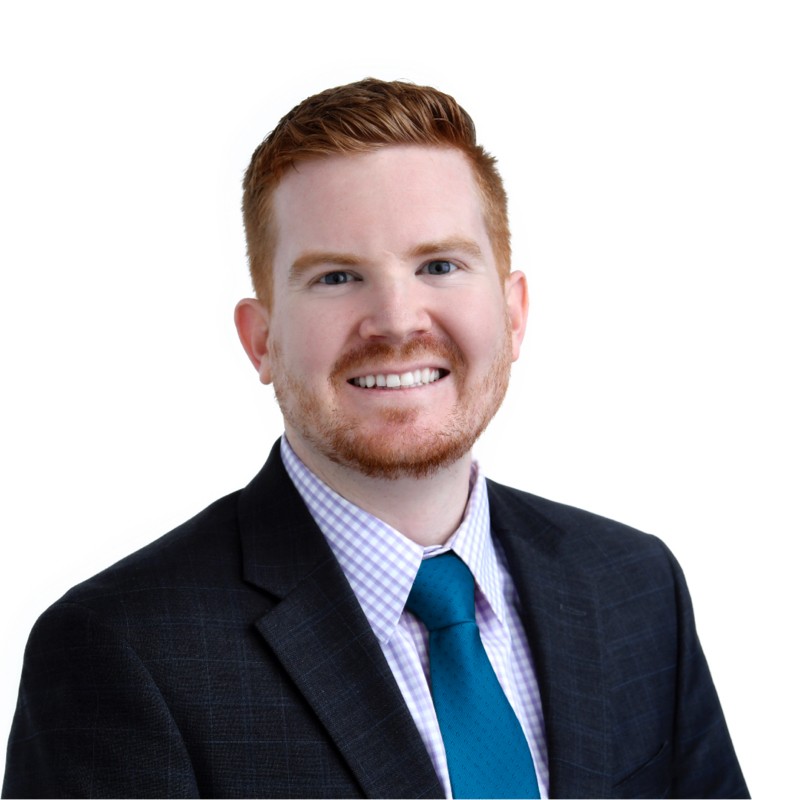 "There is no doubt in my mind that if it were not for my MBA from the UCF College of Business, I would not be in the CEO role that I am responsible for today. My experience at the UCF College of Business gave me the strategic, financial and managerial education that I lacked to make a well-rounded executive, capable of tackling the challenging business environment that comes with operating a professional sports franchise."
Alex Martins
Executive MBA '01 | Chief Executive Officer | Orlando Magic | Orlando, FL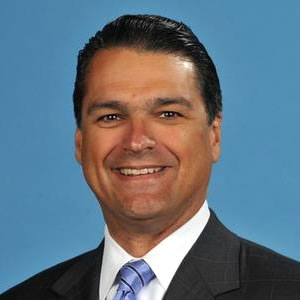 "Attending the UCF Executive MBA program was the best experience I have ever had. The program gave me the tools to think more strategically and effectively in my job. I wholeheartedly recommend this program to anyone looking to advance their career with an MBA."
Angela Pilkington
Executive MBA '13 | Executive Vice President, Chief of Staff | Correct Craft | Orlando, FL
---
Professional MBA
"The UCF PMBA allowed me to fulfill a dream and achieve a goal. It is masterfully created for those with busy careers and family commitments who want to further their education and career. The curriculum is very engaging and provides a foundation of knowledge and proficiency in all areas of business."
Kimberly Fulcher
Part-Time PMBA '10 | Senior Vice President, Chief Human Resources Officer | Halifax Health | Daytona Beach, FL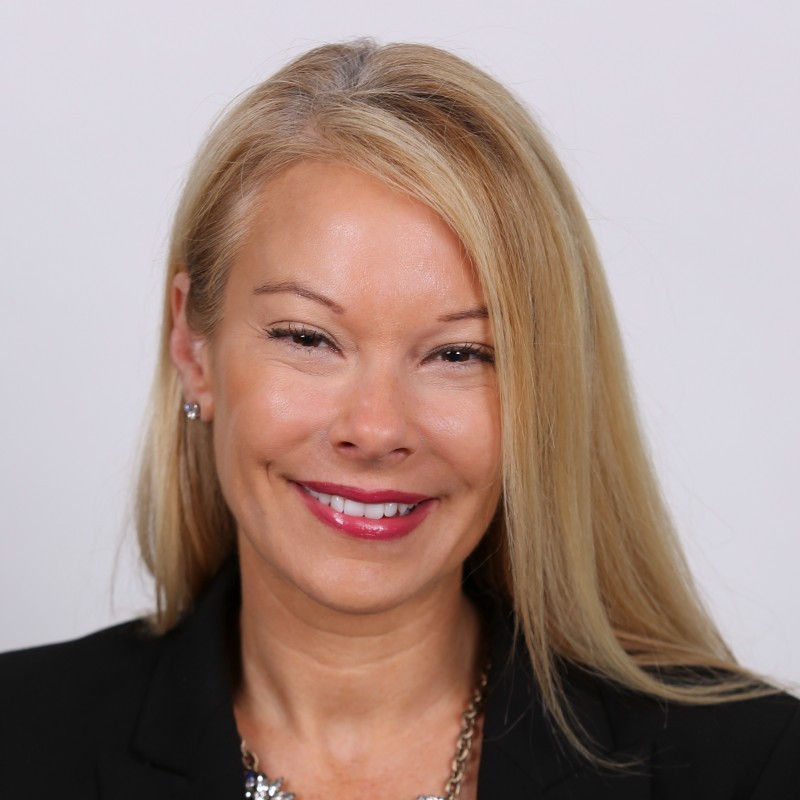 "If you're on the fence about applying to this full-time PMBA program, do it. The schedule is demanding and leaves little time for full-time employment. The benefits that come with this full-time schedule and the relationships you build during this time make it well worth the 12 months. It will help catapult you ahead of your current peers and will allow you to shine brighter in your future job interviews. Take the leap."
Trey Johnston
Full-Time PMBA '17 | Procurement Manager | L3Harris Technologies | New Smyrna Beach, FL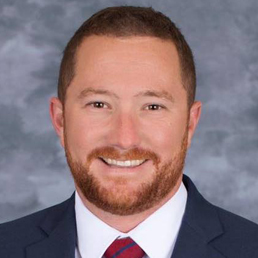 "The UCF PMBA is carefully crafted to provide students with concierge service, that allows academic and professional development to be the number one priority. After the completion of this program, my MBA gave me the competitive advantage to land a position in my dream industry. The UCF PMBA program is one of the best investments you could make for yourself."
Alicia Rambarran
Full-Time PMBA '17 | President, Chief Executive Officer | Allure Advising & Marketing | Orlando, FL
---
Evening MBA
"My UCF degree helped build the foundation for starting my own company. While earning my MBA, I directed almost every class and group project towards opening a brewery. I would stay after class and get advice from some of the great professors I had. I also created the entire business plan alongside fellow students from all different walks of life. The networking was phenomenal as well and I continue to be in touch with several of the students I met while getting my two degrees from UCF."
Doug Meyer
Evening MBA '16 | Owner | Tactical Brewing | Orlando, FL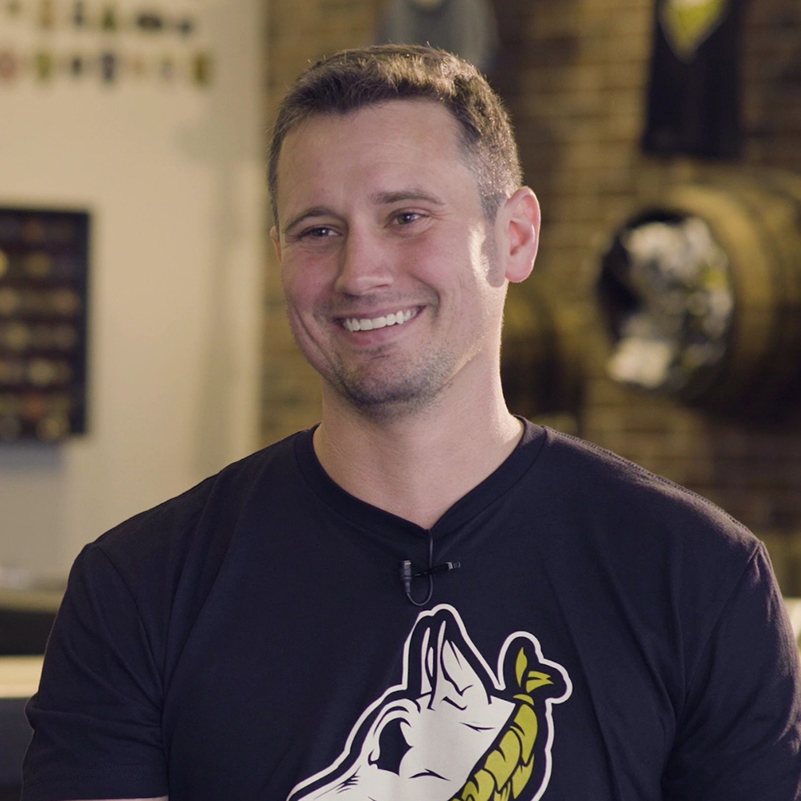 ---
Professional MS in Management
Human Resources Track
"The PMSM HR program has become a tremendous asset in my life. Not only was it an amazing academic experience, but a great personal journey as well. I would highly suggest anyone seeking a higher education to invest in this program."
Derek DeSalvia
Professional MSM Human Resources '11 | Chief Customer Officer, Executive Vice President | Hilton Grand Vacations | Orlando, FL
"A graduate degree, especially one from UCF, is well respected. For my current role, a graduate degree was a preferred qualification and is a minimum qualification for potential future roles. I use the Human Resource concentration information, knowledge and management skills each day in my career and in the volunteer work I do, including my work with HR Florida."
Heather "HD" Deyrieux
Professional MSM Human Resources '09 | Human Resources Manager | Workforce Planning | Sarasota, FL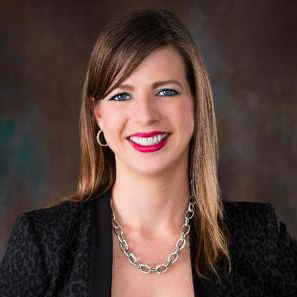 "The PMSM Human Resources degree gave me the knowledge and tools needed for career growth and persuading my leadership teams with ideas to grow the company. Along with my work ethic, I have been given the opportunity to take on multiple responsibilities and provided year-over-year growth results."
Michael Groves
Professional MSM Human Resources '20 | Recruiting & Business Development Manager | Synergy Interactive | Orlando, FL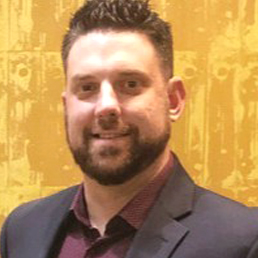 "The PMSM HR program has given me a bridge between my Psychology undergraduate degree, my professional experience and my goals for a human resources career path. During the program, I was able to seek out a higher-level position within my company that also furthers my goals within HR."
Amber Parrish
Professional MSM Human Resources '15 | HR Advisor | Siemens | Syracuse, NY
---
MS in Management
Integrated Business Track
"The MSM Integrated Business program provided me with the skills needed as a business professional and allowed me to form connections with other business professionals which in turn led me to my current employment at Insight Global where I am a contractor for Microsoft."
Milica Dragoljevic '20
MSM Integrated Business '20 | Microsoft Project Manager, Customer Service Specialist | Insight Global, LLC | Orlando, FL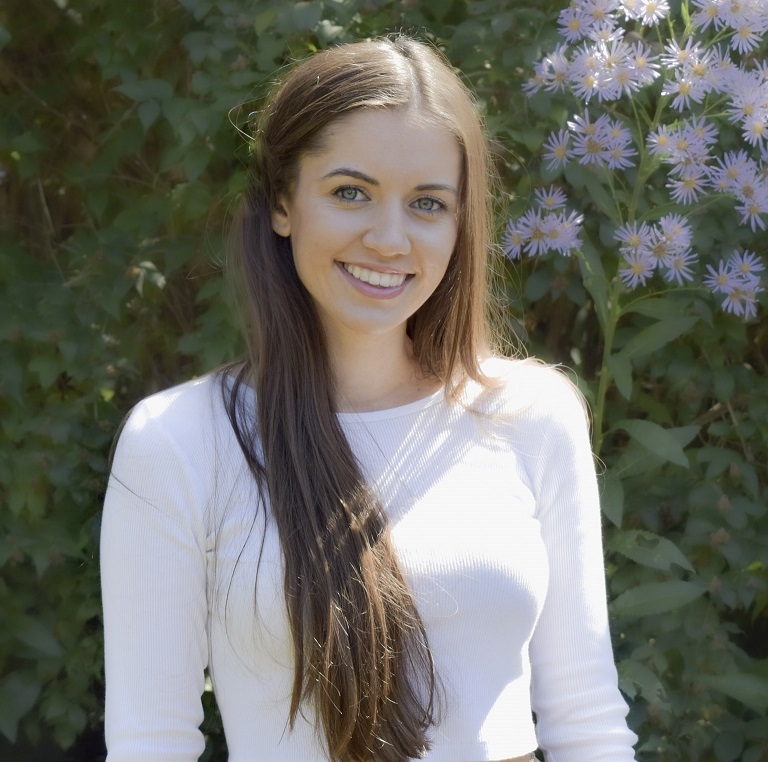 "There were so many beneficial things I learned during the MSM Integrated Business program, but probably the most beneficial was learning how to work in a team effectively. Group work and teamwork is rarely easy, and so learning how to navigate certain obstacles such as avoiding groupthink and social loafing, how to give constructive feedback, motivating group members, and using effective communication technique."
Jessica Gelband '20
MSM Integrated Business 2020 | Medical Education Program Coordinator | Ogilby Health | Orlando, FL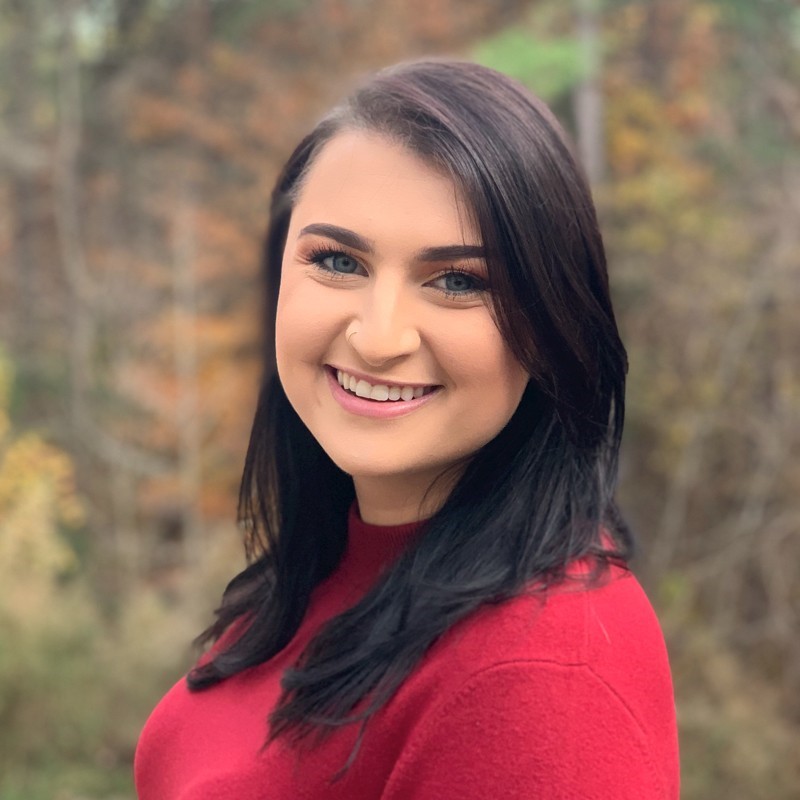 "One of Amazon's leadership principles is to hire and develop the best. This means they not only develop the best employees, but they also only hire the best candidates in the world. The UCF MSM Integrated Business program prepared me to be the best and provided me with the right skills to stand out among the best with confidence."
Giorgi Beruashvili
MSM Integrated Business '21 | Operations Manager III | Amazon | Jackson, MS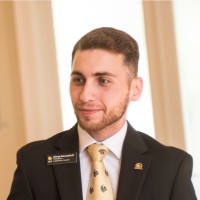 "The most beneficial thing I have learned from the program was how to balance. Each class not only had class assignments but weekly updates on the end of the semester projects. Also, we worked in teams every single class, so being able to understand other ideas and opinions while working on big projects and assignments taught us all patience and respect for one another. This is something we can transfer over to future employment."
Saxsen Norton '20
MSM Integrated Business 2020 | Business Development Manager | SNI Companies | Orlando, FL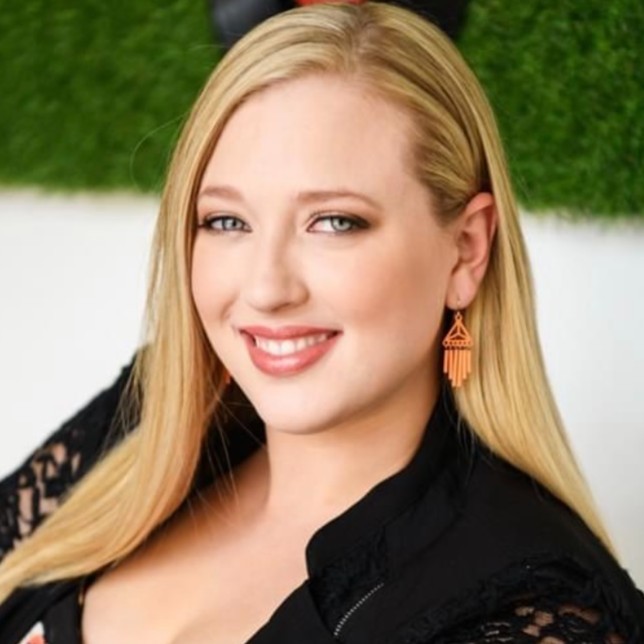 ---
Professional MS in Real Estate
"I had been a commercial real estate professional for 30 plus years when I enrolled in the PMRE program. I can attest to the validity and value of the program, as I now practice my profession on a higher intellectual level. My fellow graduates and I highly, and unanimously, recommend the program to those who desire to improve their knowledge and understanding of the real estate industry."
Marshall Cohn
Professional MS in Real Estate '11 | President | The Dunhill Companies | Orlando, FL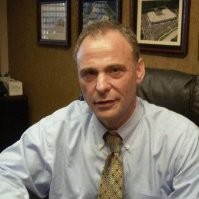 "The decision to go back to college for my master's in real estate was not an easy one but was probably one of the best career decisions I have ever made. It opened me up to aspects of the real estate and development industry that I always knew existed yet didn't know how to break into."
Sheila Potts
Professional MS in Real Estate '17 | Director, Dr. P. Phillips Institute for Research & Education in Real Estate | University of Central Florida | Orlando, FL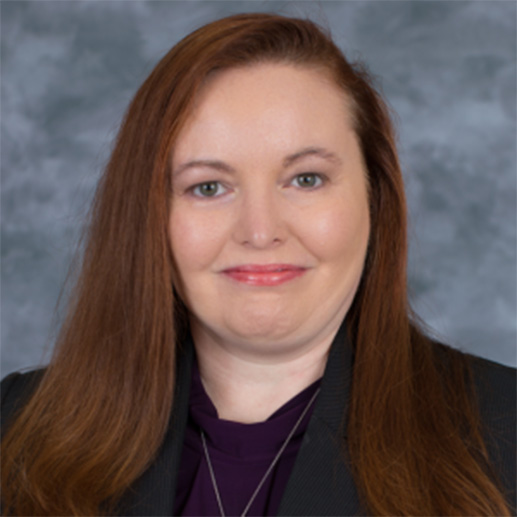 "After completing the Professional MSRE, I plan to use my experience in real estate and asset management, executive leadership and project management to become a developer."
Socrate Exantus
Professional MS in Real Estate '22 | Chief Executive Officer | All County CFL Property Management | Orlando, FL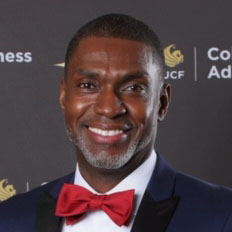 ---
MS in Accounting
"I actually have three degrees from UCF – a Bachelor's, Master's and Ph.D. in Accounting. My undergraduate degree helped me land a job at one of the Big 4 (5 at that time) accounting firms, namely KPMG LLP (Orlando office). My Master's helped me complete my CPA license requirements and, importantly, get admitted to the Ph.D. program. My Ph.D. allowed me to become an academic faculty member at reputable universities in different countries. This terminal degree not only changed my entire career, it brought another dimension and gave me a different perspective on life."
Charles Cho, Ph.D.
M.S. Accounting | Professor of Sustainability Accounting, Erivan K. Haub Chair in Business & Sustainability | York University | Toronto, ON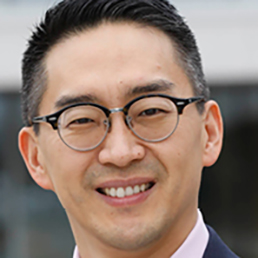 ---