Programs, resources and tools to help define your career.
Graduate school provides students with the opportunity to identify their professional strengths and weaknesses and begin to formulate career goals and aspirations. Students of our executive and professional graduate business programs have access to highly personalized career development programs and resources to assist in defining and achieving their professional goals.
Students enrolled in our executive and professional graduate programs work with our Office of Graduate Programs student services team to identify the career development programs they would like to participate in: Mentoring, Leadership Coaching, Training and Networking Events and a variety of online Tools and Resources.
---
Graduate Mentorship Program
The Graduate Mentorship Program is available to all professional graduate business students during each spring term. Students are matched with a volunteer assigned mentor from our pool of select alumni and business partners. Mentee and mentor pairings are based on mutual business and career interests.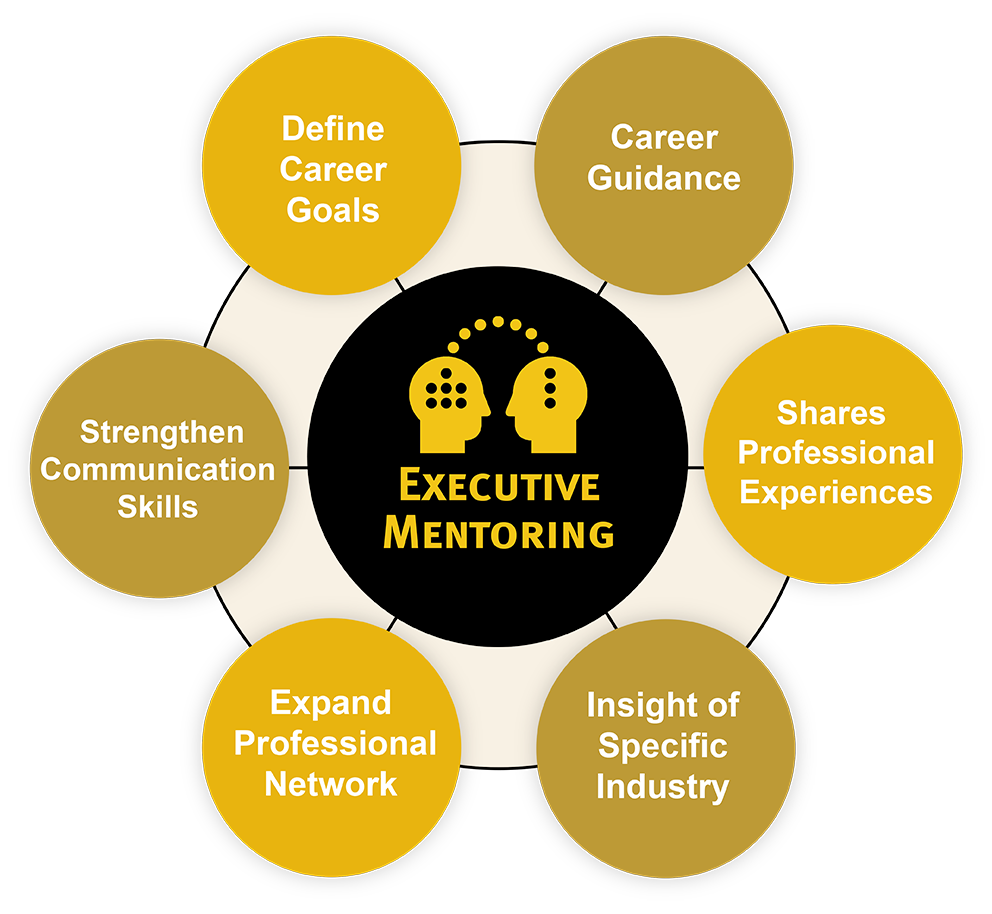 ---
Professional Coaching
Available for Executive MBA students only. From assisting EMBA students with current leadership challenges to strategizing future career goals, Leadership Coaching prepares students for their next level of leadership in today's highly competitive marketplace.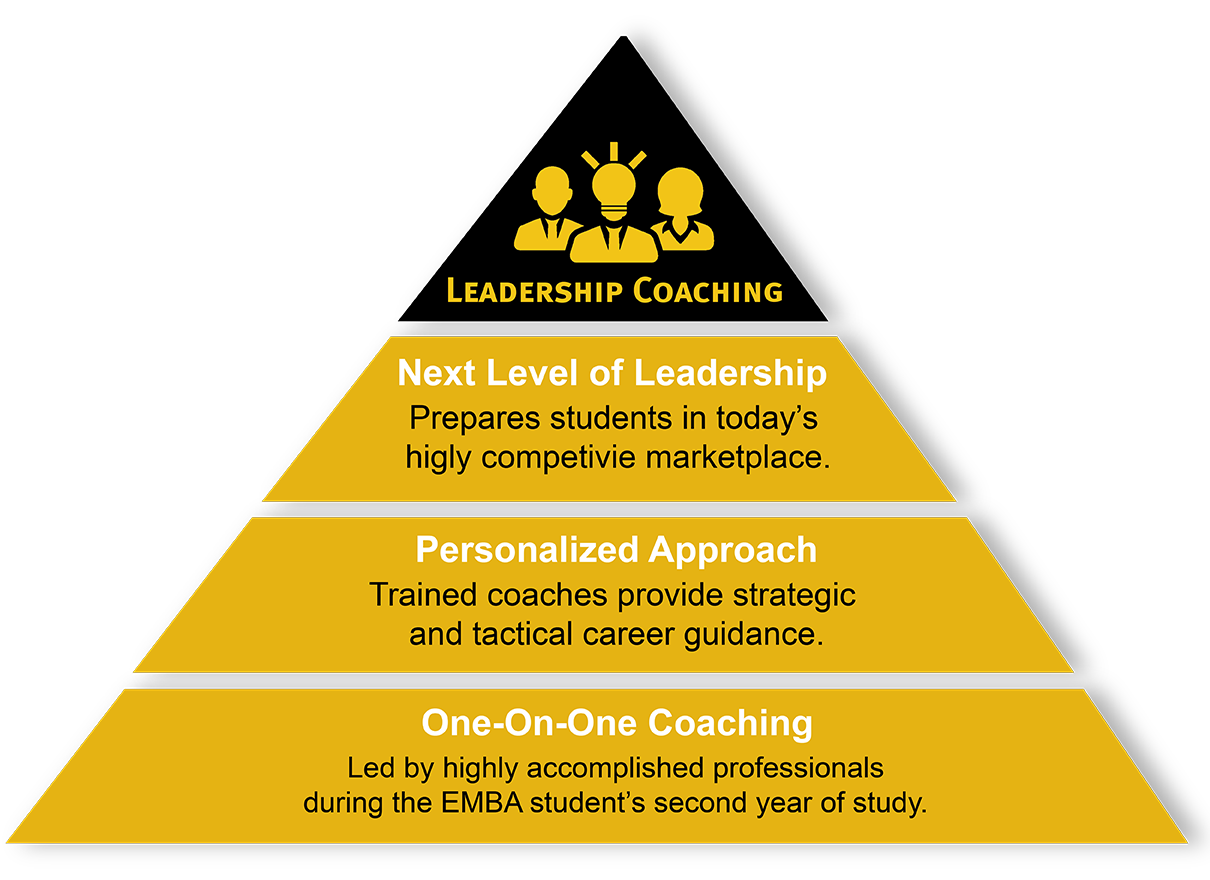 ---
Training & Networking Events
Available to all professional and executive graduate students. Students are invited to attend select seminars, training events and conferences sponsored by the College of Business. Learn more…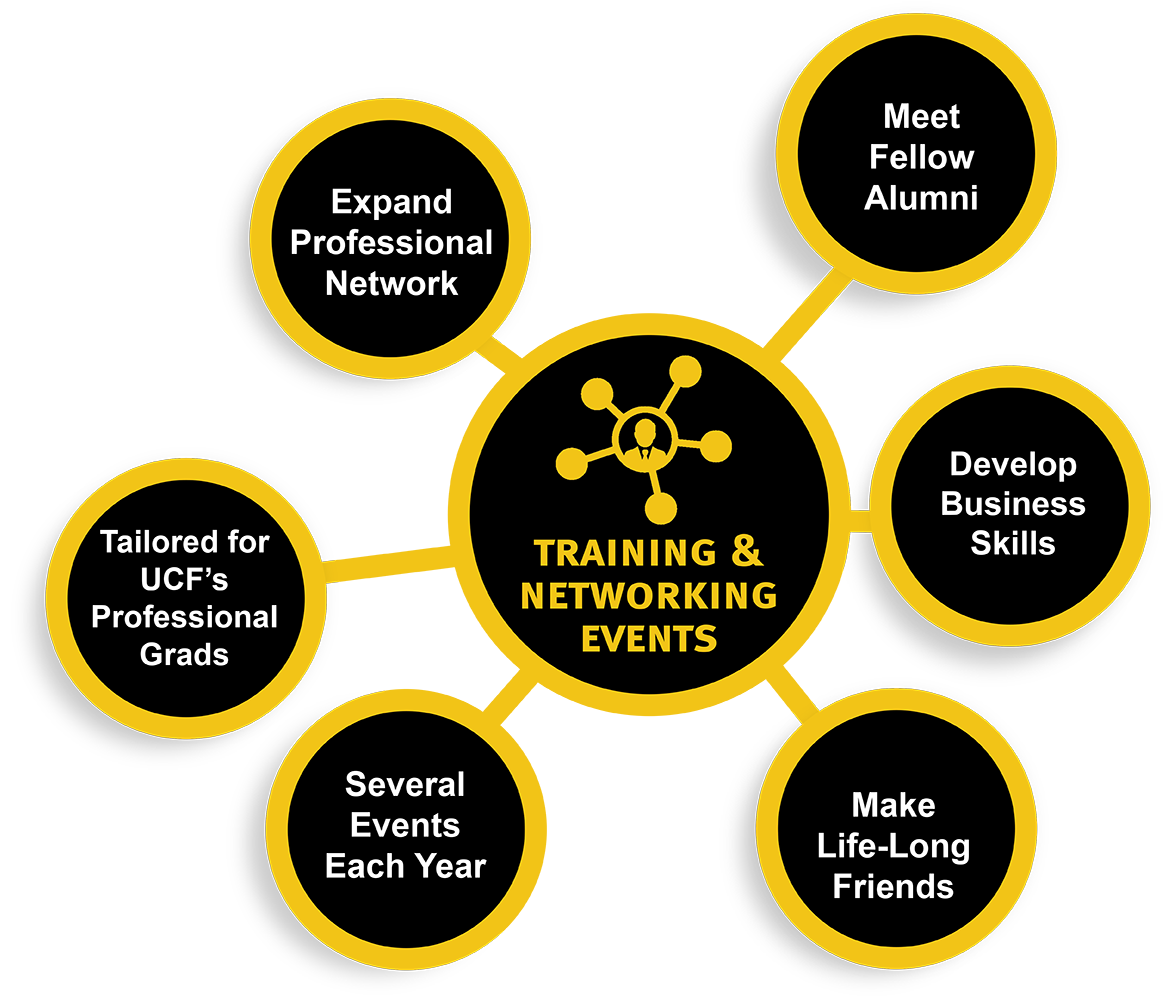 ---
Online Resources & Tools
Available to all College of Business graduate students. UCF and the College of Business offer a variety of online resources and tools to assist graduate students with their career goals. Visit UCF Career Services.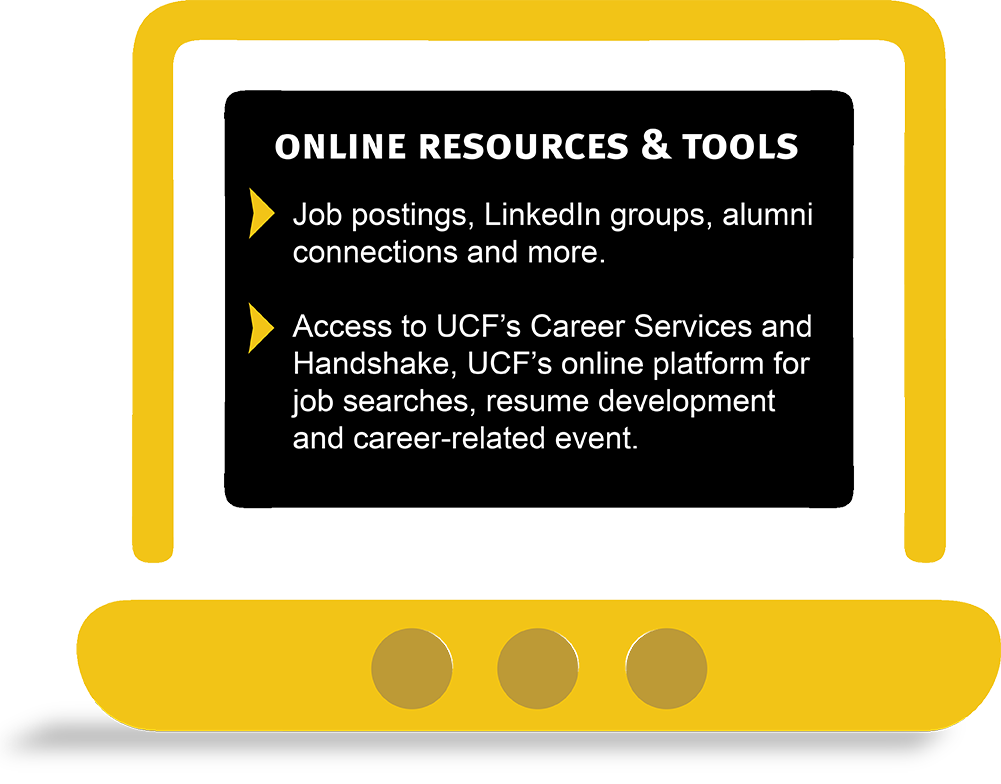 ---