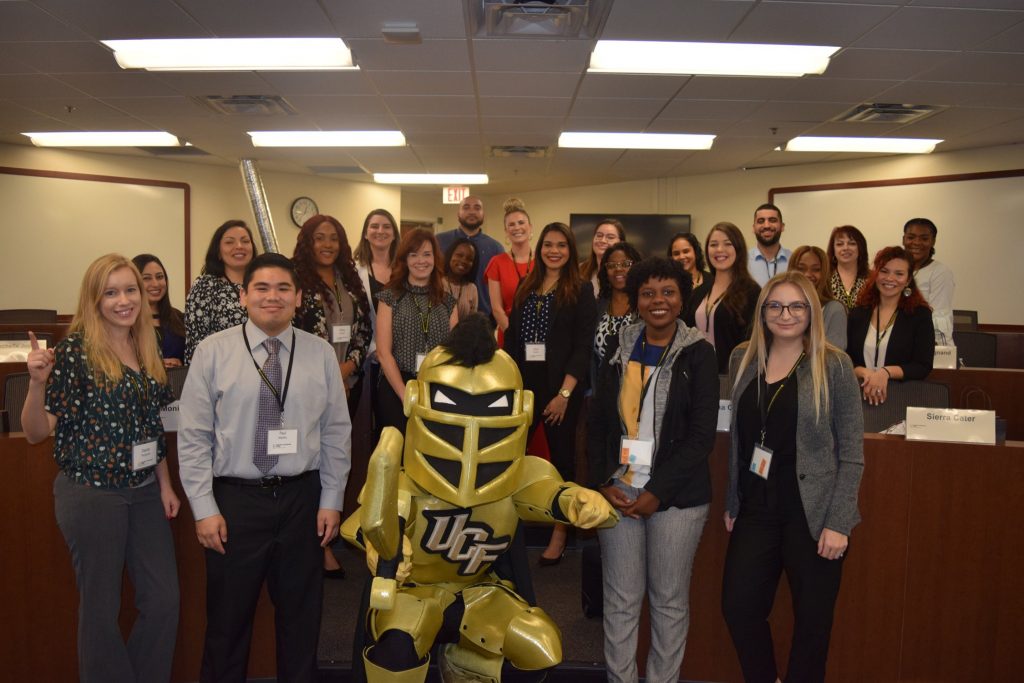 It is with great pleasure to announce that the UCF College of Business' executive and professional graduate programs will be permanently located at UCF Downtown starting Fall 2020. UCF Downtown offers a 21st Century learning environment including innovative technology and additional student amenities. The 15-acre campus is within walking distance to Orlando's Central Business District providing you with easy access to job opportunities, internships and community outreach initiatives. Over the summer, we will be moving staff offices into the Dr. Phillips Academic Commons building and will be creating your new executive-style learning space. If you have not had the opportunity to visit the campus prior to the social distancing protocol, we encourage you to take the virtual tour below.
Our new address is:
528 W. Livingston St., Suite 304, Orlando 32801
Programs located at UCF Downtown include:
A New Name
The staff and faculty that serve our graduate programs will fall under a new name, "Office of Graduate Programs." This newly formed office includes the graduate program staff who serve our main campus graduate programs and those who serve our executive/professional graduate programs downtown. The new name does not change the services we provide our students and the tremendous work carried out by our staff. It merely lets us merge the two areas of graduate program administration under one cohesive operation.
All operations at the new location will be referred to as the Office of Graduate Programs, College of Business at UCF Downtown.
With Growth Comes Change
The Executive Development Center is a part of the history of the College of Business. The quaint historical brick building at 36 W. Pine Street served us well. Its intimate setting provided a home-away-from-home for our students, faculty and staff. The Center was originally created in 1992 as the College's main campus location to administer the Executive MBA. At the time, this was the only executive/professional graduate program available at the College of Business. In 2007, the EDC moved to Pine Street to allow for graduate program expansion and to add executive-level, non-degree training. From 2007 until now, the EDC experienced tremendous growth, developing two professional MBA programs and five specialty master's programs. We went from managing one Executive MBA cohort of 24 students to managing seven graduate programs with 12 cohorts and more than 300 students. With growth and innovation comes change and a new chapter. We have simply outgrown the EDC's capacity to deliver our executive and professional graduate programs at the level we promise our students.
We look forward to welcoming you to our new space when we can all be together again.
Go Knights, Charge On!