Early Application Deadline: April 15
Final Application Deadline: July 1
The UCF Professional Master of Science in Management-Business Analytics Track provides students with the specialized skills necessary to respond to challenges of the new data intensive business world of today. The program provides the bridge between data collection and application for business problems and decisions, and the skills learned are transferable across industries. Students become business analysts skilled in the collection, management, analysis, interpretation and application of data to aid in more informed and successful business decisions. Skills learned in this degree are applicable across industries and organizations whether they are large or small, for-profit or non-profit.
 

| Starts | Credits | Cost | Length | Location |
| --- | --- | --- | --- | --- |
| Fall 2020 | 30 credit-hours | $30,000 | 20 months | UCF Downtown |
Program Overview
This 30-credit hour, 10 course curriculum introduces students to the main quantitative methods and software tools of business analytics, a subfield of data science, namely, those used in numerical, optimization, simulation, and statistical methods. Designed for those interested in using quantitative methods to uncover economic relationships, to construct predictive models, and to communicate business intelligence, the curriculum provides students with the knowledge necessary in making informed business decisions.
Specifically, students will learn how to acquire, organize, manage, and analyze data. Students gain experience with using software tools commonly used in industry (such as Linux/UNIX, SQLite, Python, Tableau and R) to train, validate, and test empirical models. Through a combination of case studies, hands-on lectures, and group projects, students will gain valuable experience in using quantitative methods to solve business problems. The program culminates in an applied field project that uses these methods and tools to solve a non-trivial business problem.
Program Schedule
The PMSM-Business Analytics Track is a 20-month program that meets Monday and Wednesday evenings (odd year start) or Tuesday and Thursday evenings (even year start) from 6 p.m. to 9:50 p.m., allowing the busy professional to work full-time while earning this degree. Classes are held at the UCF Downtown campus.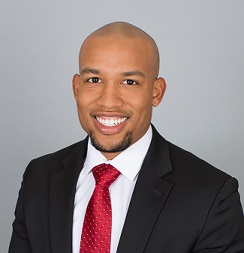 "During my time in the Business Analytics program, the staff and professors were engaging and provided a catered professional experience. The courses were rewarding and lessons were often delivered using a case study approach. I credit the Executive Development Center and this program with providing me a unique competitive advantage in the workplace." – Eric Miles, PMSM Business Analytics 2019, Senior Analyst, BNY Mellon
Who Should Apply
Ideal candidates for this degree are students with an understanding of statistics and quantitative methods, but come from a variety of degree fields such as business, economics, finance, statistics, information systems and engineering.
Applicants who have successfully completed college-level coursework in microeconomics, statistical or quantitative methods and calculus are preferred.
Applicants for the PMSM/Business Analytics program are encouraged to attend an information session to gain a complete understanding of the program format, requirements, and learning objectives.
Class Profile
Average Age – 31
Gender – 28% female
Average GPA – 3.3
Average work experience – 7 years
Undergraduate major – 68% business, 16% STEM, 16% social science/other
Top industries – Financial services, aerospace/defense, entertainment/leisure, healthcare
Typical Jobs: Graduates of the program would be prepared to step into a business analyst or business intelligence role within an organization.
Program Requirements
A minimum of college-level microeconomics, statistics or quantitative methods and calculus courses are required. Earned bachelor's degree from a regionally accredited institution with a minimum 3.0 GPA.
Completed applications and supporting documents are reviewed by a faculty admission committee. If approved, applicants will receive instructions on completing two online diagnostic modules and exams, economics and statistics. Admission decisions are given after final exam scores are reviewed. Applicants are encouraged to apply early to allow time to complete these exams.
Investment
The UCF PMSM – Business Analytics Track is a market-rate program with a $30,000 investment, which includes 30 credit hours, laptop computer, analytical software, parking and lifetime UCF Alumni membership.