EVENING MBA NOW ACCEPTING APPLICATIONS FOR SPRING 2022!
APPLICATION DEADLINE DEC. 1
Apply Now
Four MBA Program Options
The UCF MBA is an AACSB accredited, 39-credit hour program with full-time and part-time schedule options. Through our rigorous curriculum, case study-based learning and teamwork, the UCF MBA equips students with advanced business skills and strong leadership abilities while evolving their perspective and growing their professional network. The UCF MBA is a combination of quantitative and qualitative coursework mixed with a focus on developing strategic thinking, collaboration and leadership skills. With our applicable curriculum, students can directly apply what they learn in the classroom to their work, providing immediate benefits to their organization.
UCF offers four MBA options: Executive, Professional Part-Time, Professional Full-Time, and Evening. Our four MBA options provide students with the program that best fits their career goals as well as their professional and personal schedules.
View a side-by-side comparison of our MBA programs to choose the best option for you.
---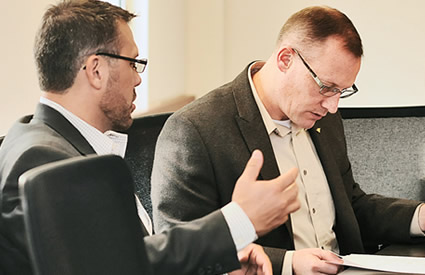 The Executive MBA is a 19-month, cohort program designed for mid to senior-level professionals. The EMBA offers an applicable curriculum and international residency in a rigorus, leadership focused program. Classes are held three Saturdays and one Friday per month starting each fall at the UCF Downtown campus. Learn more…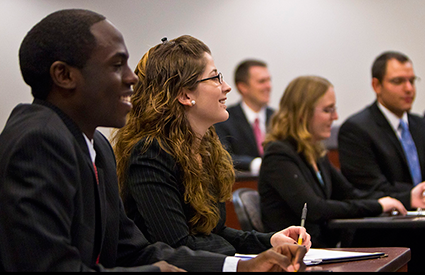 The Evening MBA is designed to accommodate working professionals of all levels who want to pursue an MBA at their own pace. Offered each fall, the Evening MBA is a part-time program with evening, weekday classes held at the UCF Main Campus. Learn more…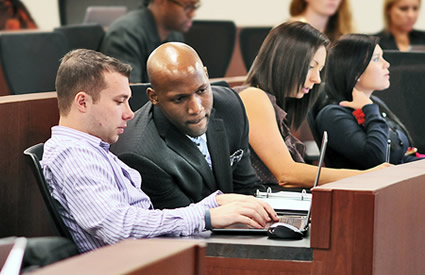 The Part-Time Professional MBA is a 24-month cohort program designed for emerging professionals from a variety of organizations and industries. The Part-Time PMBA offers students the ability to complete an MBA program while maintaining their career path. Classes are held two evenings per week starting at the UCF Downtown each summer or at a select regional campus each fall. Learn more…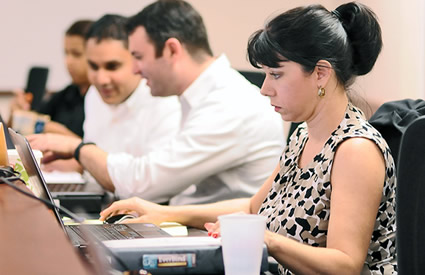 The Full-Time Professional MBA is a 12-month cohort program that allows junior-level professionals who wish to pause their career path to pursue an MBA. The Full-Time PMBA is offered at UCF Downtown with daytime classes Monday through Thursday. Learn more…
Ready to Get Your Business Degree?
Applying to the University of Central Florida is easy and straightforward.