August 14 & 15, 2018
Interactive Two-Day Workshop
Finance and Accounting for Non-Financial Managers empowers participants with a framework of essential Finance and Accounting terminology, concepts, and applications, so they can build their own "financial toolbox." In this two-day workshop, they learn how the impact of financial decisions affects the performance of work units and the profitability of organizations.
Led by UCF Professors Dr. Darryl Allen and Mr. Paul Gregg, MSA, CPA, this workshop helps participants develop the financial skills necessary to evaluate proposed business projects, analyze performance, and apply Finance and Accounting principles with confidence. They leave with improved financial knowledge, including the ability to read and use financial statements and effectively communicate finance-related matters. This two-day program is geared toward non-financial managers who make or contribute to decisions with significant financial implications. Mid-level managers, directors, and executives from every functional area will benefit from the program.
WHO SHOULD ATTEND
Non-financial managers who make or contribute to decisions with significant financial implications
Sales Managers and Marketing Directors
Functional Managers in Operations, Human Resources, or Engineering
R&D, Manufacturing, and IT Professionals
Entrepreneurs and Consultants
KEY BENEFITS OF ATTENDING
Communicate confidently using financial terms and concepts
Understand how operating decisions impact financial performance
Interpret and use data from financial reports such as balance sheets, income statements, and cash-flow statements
Increase comprehension of analytical practices and techniques
Improve day-to-day financial decision making using financial performance metrics
Earn Continuing Professional Education Credits and 14.0 HRCI Credits
---
Instructors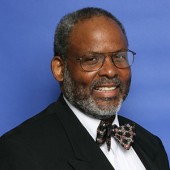 Darryl Allen, Ph.D., teaches advanced managerial accounting at the University of Central Florida. Prior to attaining his Ph.D. in Accounting at George Washington University, Professor Allen worked 25 years for ExxonMobil, most recently serving as Accounting Executive for Nigeria, Indonesia, and Qatar. He draws rave reviews from his Executive MBA students for his ability to relate stories of "real-life business Accounting," which students can immediately apply to successful quarterly results in their own firms.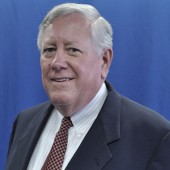 Paul Gregg, MSA, started his career with Price Waterhouse, where he rose to Senior Audit Manager. He audited a variety of Fortune 500 clients and also served on an international tour of duty. He subsequently joined CNG Producing Company, an oil-and-gas exploration company owned by Consolidated Natural Gas. While there, he became Senior Vice President and CFO, with responsibility for all financial, planning, and marketing functions—including hedging and derivative trading activity. After CNG was acquired, he joined Road Runner High Speed Online, where he was Senior Vice President, responsible for all accounting, information technology, HR, tax, and procurement functions. He served as a Chair of the UCF Finance Department and teaches Finance to graduate students.
Workshop Overview
Day 1 – Wednesday 8:30 a.m. – 5 p.m.
Core Focus

The Cash Flow and Net Income impact over the life-cycle of a firm
Cash Flow vs. Net Income: Which is more important?
Time Value of Money concepts using Excel fx functions
Overview of Interest Rate Concepts
Day 2 – Thursday 8:30 am – 5 p.m.
Core Focus

Analyzing current vs. prior year operating results
Break-even analysis, selecting among alternative courses of action, and the importance of key performance indicators
Financial analysis tools (Bloomberg Terminal A data)
Overview to stocks (Valuing public and private companies)
Calculating the Cost of Capital
Capital Budgeting
Testimonials
"The course is fantastic and provides senior and executive management the right tools to ask the hard questions to finance & accounting. I truly recommend it! "
"As a non-financial manager, I was dreading the idea of two days of dry analysis. But the experience was great as the faculty was animated and passionate and covered the content in terms that I could relate to."
"This course brought light to better understand the accounting & finance works. I made my work much easier to achieve."
"As an engineer and contractor with no formal business training, understanding the financial information on the financial reports is very beneficial relative to the health and growth of the company."
---