The Office of Professional Development has switched to a new appointment reservation system, myKnight STAR. Through this new platform, students can schedule appointments with our Advising Team, Career Coaches, Employer Relations Team, Study Abroad Advisors and First Year Success Team through myUCF. Ready to jump in?
Schedule Appointment on myUCF

---
---
Step-by-Step Tutorial
Access your myUCF Portal
Log in to your myUCF portal using your NID and NID password to access your Student Self Service menu.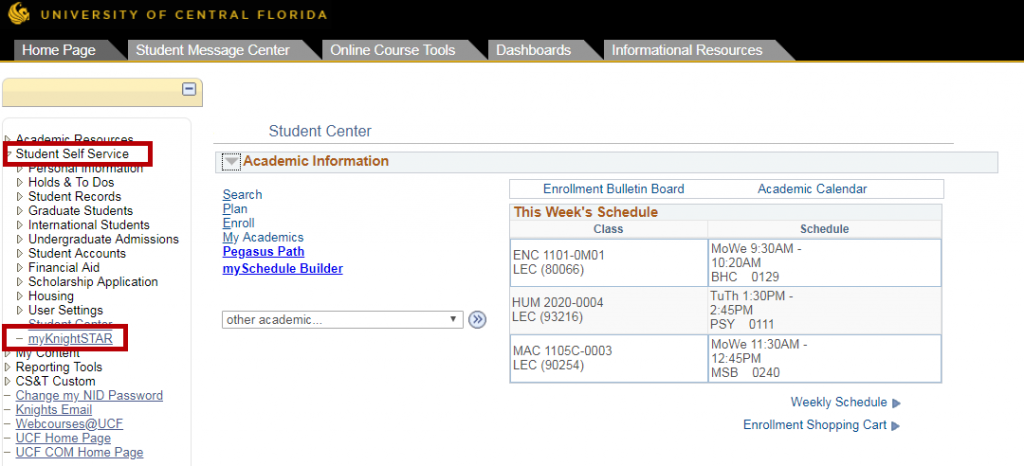 myKnight STAR landing page
You will now be at the Student Homepage of myKnight STAR. Select the Get Advising button on the right.

Choose a type of appointment
Select a category to display your appointment options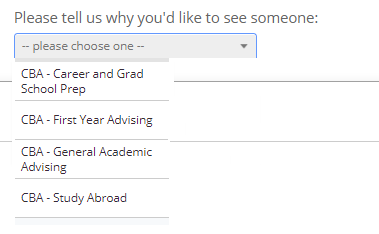 The category you select will then generate a list of services on the second dropdown menu. Select the option that best describes the purpose of your appointment and click Next.

Confirm the location
Select Business Administration- CBA (BA2-101) as the location. You can also select the staff member to schedule your appointment with or let it default to the first available.

Choose a date and time
When you find the date you would like to schedule, click on the morning or afternoon block for a drop-down menu of available times. Use the arrow to advance weeks or go back. Click next when ready schedule.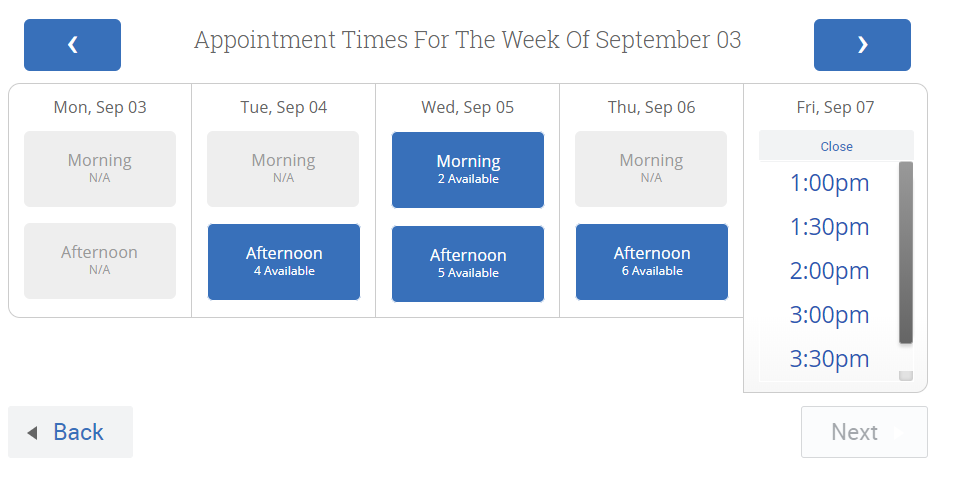 Confirm your appointment
You will get a screen confirming the details of your appointment. Select your preferred method for the reminder. Select Confirm Appointment when you are ready to schedule!