Director, FinTech Initiative; Professor, Finance
Dr. Pirinsky has been a part of UCF since 2018 and has been involved in starting UCF's FinTech program. His passion about research keeps him engaged and has seen him published around the world. Find out more about Christo below!
How long have you been a Knight? I have been at UCF since 2018.
What is your area of research at UCF? My research focuses on behavioral finance and economics and data analytics applications for financial decision making.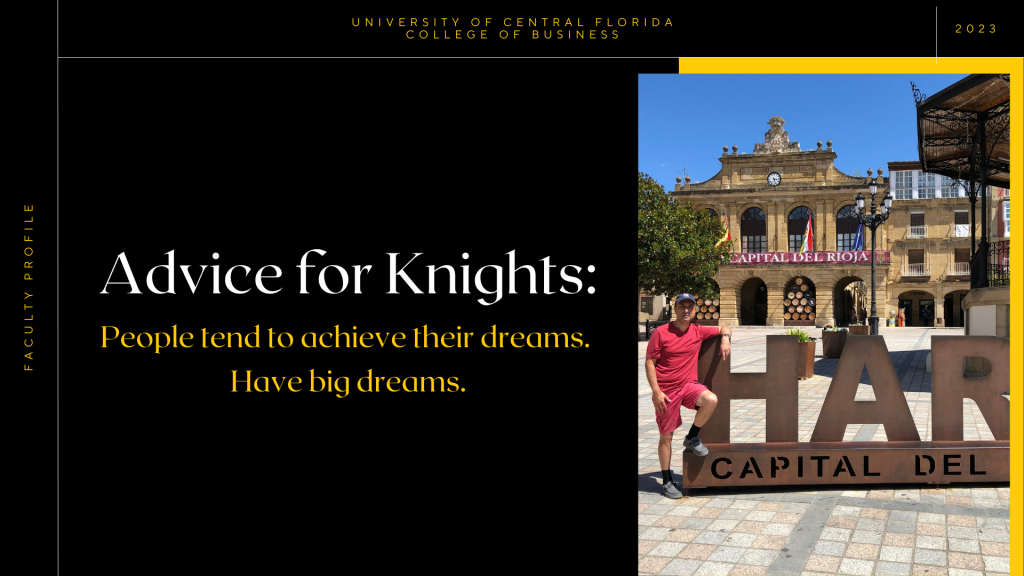 What awards or honors are you most proud of? My research has been published in top-tier academic journals and has been presented at numerous conferences and seminars around the world.
What do you love about what you do? I like doing research. Universities generate knowledge about the world. This knowledge is transformational – it could make things better. It is exciting to be a part of this process.
When you're not in the classroom, what can we find you doing? You'll find me on a golf course or in a local restaurant. Beyond that, I enjoy travelling and learning about different cultures and civilizations.
What is something most people don't know about you? I was born in Bulgaria.
What is your best advice for Business Knights? People tend to achieve their dreams. Have big dreams.