Virtual One-Day Workshop
From designing a house to designing a satellite, many organizations benefit from both formal and informal project management processes.
Have you ever wondered what formal Project Management is all about? Are you interested in jobs that require Project Management experience? Are you considering obtaining a Project Management certification? If so, then this workshop is for you. This workshop will enable attendees to answer the following three questions:
• What are the major phases of a project?
• What processes should be used when managing a project?
• What are some practical best practices that can help me better manage my projects?
This one-day virtual workshop will be led by UCF Professor Dr. Melissa Francisco and delivered via the GotoTraining platform. Participants will learn about the five major phases of Project Management, the ten Knowledge Management Areas, and various Project Management best practices.
WHO SHOULD ATTEND
This workshop is benefitial to everyone trying to improve their project management skills. It is particularly suitable for:
CEOs, CFOs, and COOs
Presidents and Vice Presidents
Project Managers and Team Leaders
Engineers, Engineering Managers and R&D Managers
Human Resource Managers, Marketing Managers and other Functional Directors and Officers
KEY BENEFITS OF ATTENDING
Understand your role in the project management process
Define and describe common project management terminology
Learn processes to manage projects faster while using fewer resources
Avoid common pitfalls and mistakes in managing projects
Identify what knowledge and experience is needed to pass the Project Management Institute's Project Management Professional (PMP) Certification Exam
Earn 6.5 HRCI Credits and .8 Continuing Education Units
---
Instructor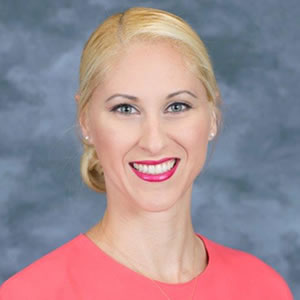 Melissa J. Francisco, Ph.D., works for Lockheed Martin Corporation and as an Adjunct Professor for the College of Engineering at UCF. She has held positions of increasing responsibility during her tenure at Lockheed Martin in the fields of Engineering, Manufacturing, Global Supply Chain Management, Procurement, and Quality.
She has an MBA and an M.S. in Industrial Engineering as well as a Ph.D. in Industrial Engineering from UCF. She holds certifications in the areas of Project Management, Quality Assurance, Supplier Diversity, Technological Entrepreneurship and is a Lean Six Sigma Black Belt.
Workshop Overview
Foundations of Project Management will equip attendees with information and best practices to learn how projects are managed. Attendees will discuss practical material and techniques that can be used immediately to improve the management of projects.
The program content for this workshop is based on the Project Management Body of Knowledge published by the Project Management Institute, the world's leading not-for-profit professional membership association for the project, program and portfolio management.
Participants will learn about the five major phases of Project Management, including: Project Initiation, Project Planning, Project Execution, Project Monitoring and Controlling, and Project Closure.
In addition, participants will learn about the ten primary Knowledge Management Areas: Integration Management, Scope Management, Time Management, Cost Management, Quality Management, Human Resource Management, Communications Management, Risk Management, Procurement Management and Stakeholder Management.
Project Management best practices will also be shared and discussed, including: Agile Project Management, How to Establish, Evaluate, Prioritize and Select a Portfolio of Projects For Your Business, How to Generate Requirements, Requirements Breakdown Structures, Work Breakdown Structures, Project Charters, Earned Value, GANTT Charts, Network Based Scheduling, Schedule Compression Techniques, Problem Solving Techniques, Decision Making Techniques, Conflict Resolution Styles, Brainstorming, Assessing the Impact of Changes, Team Communications, Resource Management and Work Packages.
Testimonials
"I would recommend this workshop to any business professional interested in improving their company. Excellent information and follow up by presenter."
"Amazing workshop! I felt that the material was very useful and that the presenter did an excellent job."
"I enjoyed this session. I can and will apply the concepts presented in my current leadership role."
---