Ph.D. in Business Administration

The objective of the full-time doctoral program in Business Administration is to prepare students for academic careers in higher education and management careers in profit and non-profit organizations.
Fall 2018 Deadlines

| | |
| --- | --- |
| January 15, 2018 | International students applying for admission. |
| April 15, 2018 | Domestic students applying for admission. |
All required documents including three letters of recommendation, application, official transcripts, GMAT test scores, goal statement, and resume must be received in the Office of Graduate Studies (Millican Hall 230) by the university's deadline. Consideration for financial assistance will begin for applications received by January 15, 2018.
The Business PhD program accepts applications in even numbered years only. The next admissions cycle is for acceptance to the Fall 2018 semester.
---
Our Faculty & Program
Our faculty rank among the most productive in the country and are actively involved in the leadership of the field's leading professional associations and journals.
In addition, our low student / faculty ratio and collaborative environment ensure you will work closely with our faculty on research.
Upon graduation, our students are highly recruited for academic positions at universities nationwide. Top schools include:
University of Georgia
Oklahoma State University
Southern Methodist University
Syracuse University
Oregon State University
Indiana University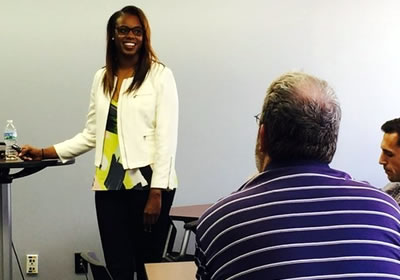 By the numbers:

| | |
| --- | --- |
| Student / Faculty Ratio | 1:1 |
| Student Graduation Rate | 87% |
| Student Placement in Tenure-Track Positions | 100% |
---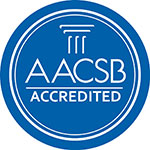 AACSB International
The Association to Advance Collegiate Schools of Business
College of Business Administration – 1975
Dixon School of Accounting – 1991
---
Testimonials
"The University of Central Florida Ph.D. program was extremely challenging and intellectually engaging. The faculty go to great strides to balance rigor with a highly supportive culture. I gained so much: the knowledge and skills for a successful career and life-long friendships among the UCF students and faculty."
"The UCF Ph.D. Program very much prepared me to become a strong academic. Not only did I receive sufficient experience teaching, but I was able to work with amazing scholars/mentors who did an excellent job teaching me the research process. I am very pleased that I went through such a rigorous and challenging program."
"A doctoral education is intimidating at times, however, I can honestly say it was one of the most rewarding experiences of my life. I believe the program's biggest strength lies in the professors and their genuine care for the profession and the students that they accept to represent UCF."