Please note this workshop is not scheduled for 2018 but it can be presented in a custom format to individual organizations. Contact us for details or sign up for our newsletter (below) to be informed of 2019 dates.
Digital technologies have changed how people interact with each other and with companies.
Marketing is no longer effective if delivered in a linear fashion of one-way communication with customers. It is no longer satisfactory to merely inform customers of products or services offerings and promotions. In order to develop an engaging interaction for customers, Marketing is shifting to a value exchange model that utilizes two-way communication to reach, engage and benefit customers in across a wide variety of platforms and in various manners. Digital Marketing allows for companies to achieve this omni-channel presence that develops value and relationships for customers.
In this workshop, we will discuss the fundamentals of Digital Marketing. We will explore the various types of Digital Marketing while discussing their uses and their effectiveness. The key steps in developing a successful Digital Marketing Strategy Plan will be outlined. Also, each attendee will work to critically audit their current Digital marketing Strategy in order to identify challenges or unexplored opportunities.
WHO SHOULD ATTEND
Marketing, Communications and PR Managers
Customer Relations Managers
Sales and Business Development Personnel
Entrepreneurs and Small Business Owners
Professionals Interested in Learning More about Digital Marketing for Business
KEY BENEFITS OF ATTENDING
Strengthen your understanding of digital marketing
Get perspective on the multitude of ways consumers are engaging in digital, including content, search, advertising, social media, and omni-channel experiences
Leave this workshop with key information and tips to develop and execute digital marketing excellence for your own business
Earn 7.25 Business HRCI credits and 0.8 CEU's
---
Instructor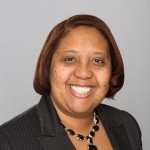 Carolyn Massiah, Ph.D., is a Clinical Professor of Marketing at the University of Central Florida. She holds an MBA with a dual emphasis of Marketing and International Management from the University of Colorado and a Ph.D. in Marketing from Arizona State University. Her research, which focuses primarily upon intergroup relations among consumers and uses of Social Media, has been published in the top marketing journals and presented at various conferences, including, the American Marketing Association. She has won several prestigious awards, including Winner of the Association of Consumer Research 2013 People's Choice Best Working Paper Award and 2010 Young Alumni Hall of Fame Inductee of the Anderson School of Management at the University of New Mexico.
Workshop Overview
TBD
8 a.m. to 5 p.m.
Registration and Breakfast
Digital Marketing Strategy – What is it? Why is it needed?
Coffee Break
Types of Digital Marketing – Making Them Work for You
Networking Lunch
Develop a Powerful Digital Marketing Strategy – Steps to Success
Group Exercise- Auditing Your Current Digital Marketing Strategy – A Self-Diagnosis
Coffee Break
Using Digital Marketing to Successfully Grow Your Business
Summary and Q & A
Testimonials
"Prof. Massiah did an outstanding job! I was able to relate most topics to conditions and actions I frequently face working with Social Media. Thank you!"
"Prof. Massiah provided us with real-world useful applications we could start to implement immediately. I am confident that I will be able to improve our Social Media presence upon returning to my office, based on the tools and exercises Prof. Massiah shared with us."
"Our team  really enjoyed the Marketing in Action workshop with Dr. Massiah and had some great take-a-ways. We talked the very next morning and used those take-a-ways to re-calibrate our marketing efforts."
"Coming to my first workshop at the EDC, I wasn't sure what to expect. I thought one or two ideas would make the time spent worthwhile. I had that in the first hour."
---