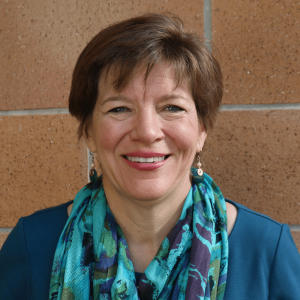 ORLANDO, Fla. – Management Professor Rebecca J. Bennett, Ph.D. has been recognized as a fellow of the Society for Industrial and Organizational Psychology (SIOP), which honors distinguished psychologists who have made an unusual and outstanding contribution to their field.
Of the more than 9,000 members of the SIOP, less than one-third of one percent become fellows each year. Bennett is the fourth faculty member with the College of Business to receive the prestigious title.
"It was an honor to be nominated by my colleagues at UCF," said Bennett. "I'm delighted to be in the Management Department at UCF where my colleagues are world-class scholars, but who are also just nice people."
The Fellowship Committee of the SIOP evaluates nominees based on their research and overall efforts to improve the field of industrial and organizational psychology. Bennett's studies on workplace deviance and her 1995 journal article with Sandra L. Robinson, A Typology of Deviant Workplace Behaviors: A Multidimensional Scaling Study, influenced future research into misconduct in the workplace.
"The article brought a lot of disparate areas together under one umbrella of behaviors, including theft, violence and harassment," said Bennett. "They are all deviant behaviors that violate norms and we connected similarities between those."
Bennett became a member of the SIOP in 1994 after earning her Ph.D. in Organization Behavior in 1991. She joined the UCF College of Business Department of Management in 2016.