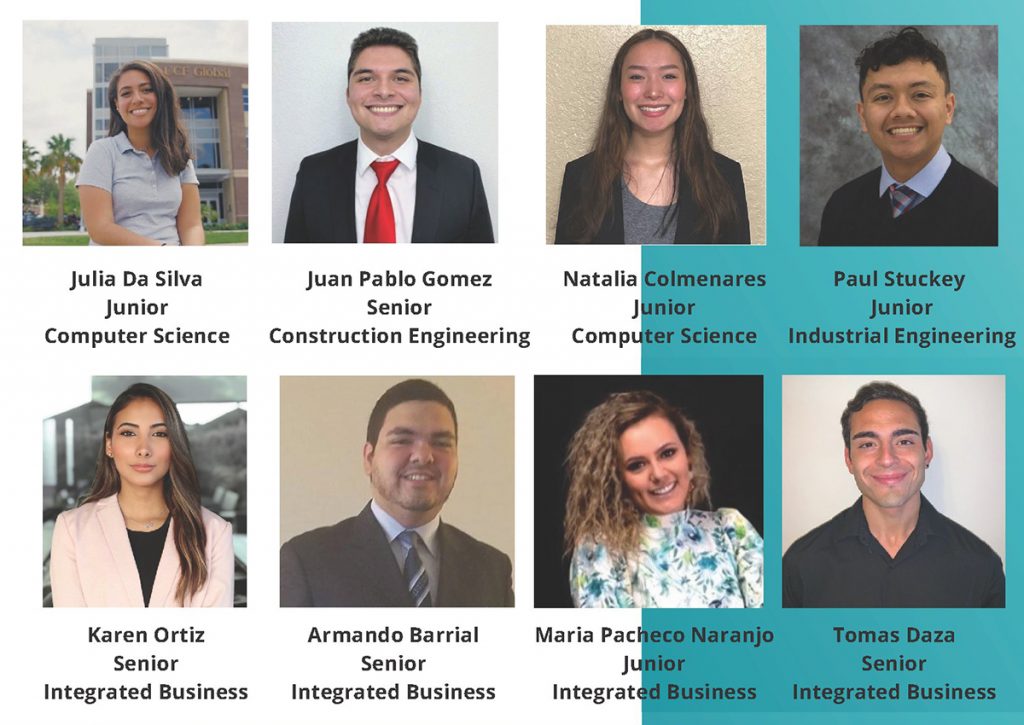 Business and Engineering & Computer Science Colleges Team Up to Compete
Eight UCF students earned a $5,000 scholarship with their award-winning plan to keep college students engaged in extracurricular activities during the COVID-19 pandemic. UCF College of Business students Armando Barrial, Tomas Daza, Maria Pacheco Naranjo, Karen Ortiz and UCF College of Engineering & Computer Science students Natalia Colmenares, Juan Pablo Gomez, Julia Da Silva and Paul Stuckey won the "Best Business Solution Scholarship," presented by Dell, at the inaugural HSI Battle of the Brains competition Saturday, Oct. 17.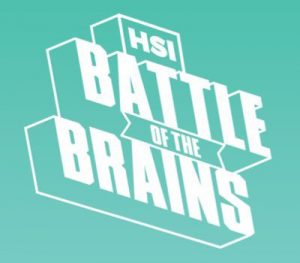 HSI Battle of the Brains puts Hispanic Serving Institutions (HSI) head-to-head in a national championship showcase of top Latinx talent from colleges and universities across the country. LeeAnn Roberts, Ph.D., Interim Director of the College of Engineering & Computer Science Office of Diversity and Inclusion, and Carlos Valdez, Ph.D., Lecturer in the Department of Integrated Business, coached the UCF team through the development process, which included a marketing plan and financial projections.
"It was my honor and pleasure working with our talented business and engineering students," Valdez said. "This was an incredible team effort that would not have been possible without the work of UCF HSI Director Cyndia Muniz and coach LeeAnn Roberts from the College of Engineering & Computer Science."
Student teams from 12 universities competed for cash prizes and scholarships in a variety of cross-discipline categories. The UCF team had 24 hours to develop and present a technical solution that stimulates students in a virtual learning environment.
"These students made UCF proud and represented the university well as a successful Hispanic Serving Institution," Valdez said.
Overall, UCF ranked among the top five finalists in the inaugural competition. The University of Texas, Rio Grande Valley finished in first place and Fairleigh Dickinson University ranked second.
About the UCF College of Business
Established in 1968, the UCF College of Business offers degrees at the bachelor's, master's, doctoral and executive levels. All programs, as well as the Kenneth G. Dixon School of Accounting are accredited by AACSB International – the Association to Advance Collegiate Schools of Business. The college provides high-quality academic programs designed to give students a competitive advantage in the world of business now and in the future. Learn more at business.ucf.edu.