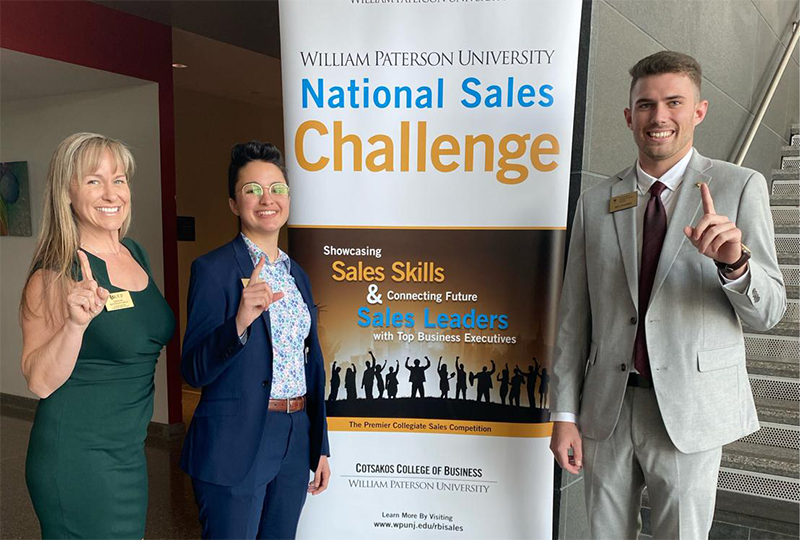 Two members of UCF's Professional Selling Program (PSP), Jessica Lupo and Ben Wagner, won the team championship at the National Sales Challenge at William Patterson University, marking the fourth national championship win for the PSP.
During this 3-day event, student competitors engage in a series of challenges where they role-play different sales scenarios with corporate executives to demonstrate their skills and experience. From speed selling to handling 'upset' client situations, students are put to the test to find creative solutions in applying their sales skills. The National Sales Challenge also serves as a networking opportunity, where students can connect with top sales professionals to gain real-world business knowledge and meet with corporate recruiters throughout their time in the competition.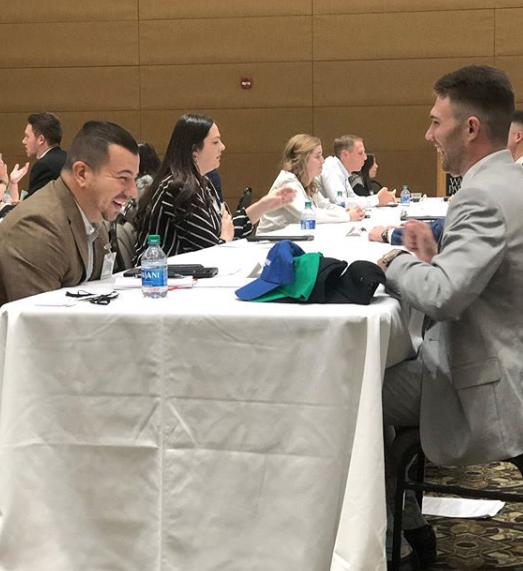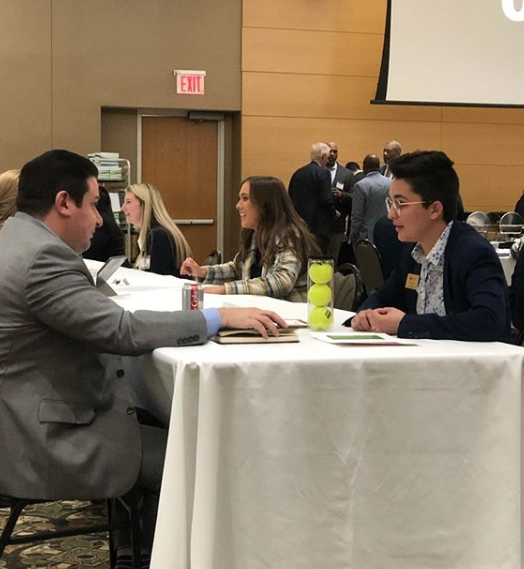 "We competed against 37 universities nationwide like FSU, Penn State, and Baylor across role-play and speed sell activities," said Wagner on his LinkedIn page, highlighting his time competing in the tournament. "The experiences and lessons I learned on this trip will stick with me for the rest of my life."
Jessica also captured the Individual Championship, competing against a field of 75 student competitors from universities across the U.S. Her victory represents back-to-back wins for the Professional Selling Program in this event.
"The team worked hard to prepare and performed at a high level throughout the competition," said Stefanie Mayfield-Garcia, who is an Associate Instructor of Marketing and coached the winning team.
In addition to winning the Team Championship and Individual Championship awards, Lupo and Wagner received three additional honors including Best Overall University.
"The legacy of PSP competitiveness and sales skill excellence continues thanks to Jessica and Ben, along with coach Mayfield-Garcia and PSP alumni, Oliver Saikaly," said Bill Steiger, DBA, UCF Professional Selling Program director and coach.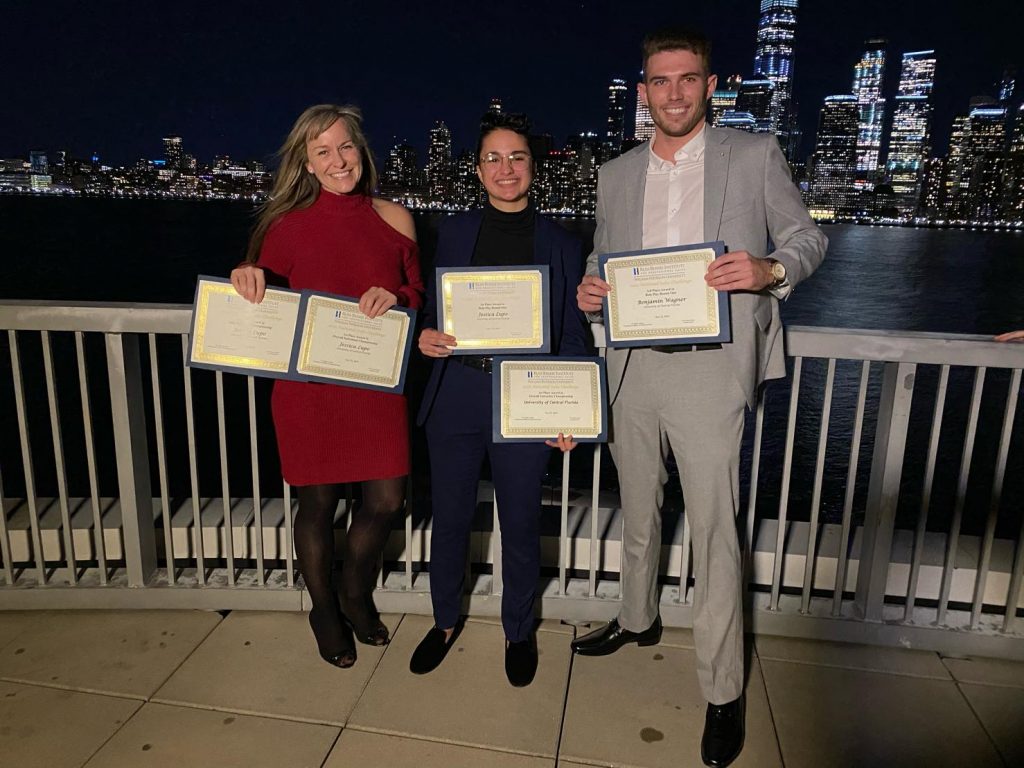 About UCF College of Business
Established in 1968, the UCF College of Business offers degrees at the bachelor's, master's, doctoral and executive levels. All programs, as well as the Kenneth G. Dixon School of Accounting,  are accredited by AACSB International – The Association to Advance Collegiate Schools of Business. The college provides high-quality academic programs designed to give students a competitive advantage in the world of business now and in the future. The college promotes a unique culture of engagement, risk-taking, cross-disciplinary collaboration and data-driven decision making in an effort to ensure students are well prepared to enter a dynamic marketplace. Learn more at business.ucf.edu.
About the Professional Selling Program
The Department of Marketing offers the specialized Professional Selling Program and each year accepts only two cohorts of 35 students who show potential and promise in sales. The program won the National Collegiate Sales Competition in 2002 and 2017, and the International Collegiate Sales Competition in 2014. The program boasts a 95 percent after-graduation job placement rate.