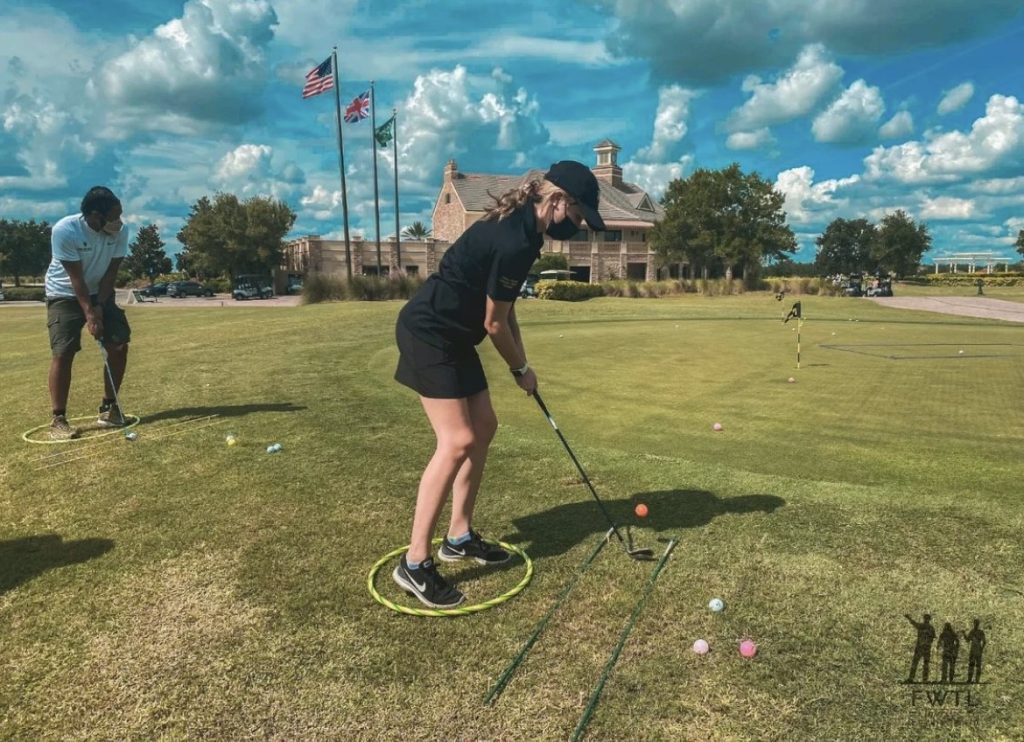 by: Marisa Davino
Fairways to Leadership is a new RSO at UCF that aims to promote diversity, equality and inclusion in the workplace while providing education and professional opportunities to its members. Leadership is at the forefront of the program whose mission is to develop the leadership abilities of college students from diverse communities using golf. Students are taught how golf can be used strategically in developing their leadership and network ability in ways that will advance their careers.
Dr. Eric Boyd, Associate Professor of Marketing in the Marketing Department who teaches in the Sports Business Management Program at UCF, is the faculty advisor. Eric recognized from his research on leadership and sport that the inability to play golf can be a source of discrimination in the workplace. It was this realization that led Dr. Boyd to co-found Fairways to Leadership with his wife, Anna Alvarez Boyd.
Although the organization is new to UCF, the impact it will have on the College of Business will be ongoing. Dr. Boyd says, "The program provides a community where College of Business students feel safe to be risk-takers and try new things which they may not have had the opportunity to experience otherwise."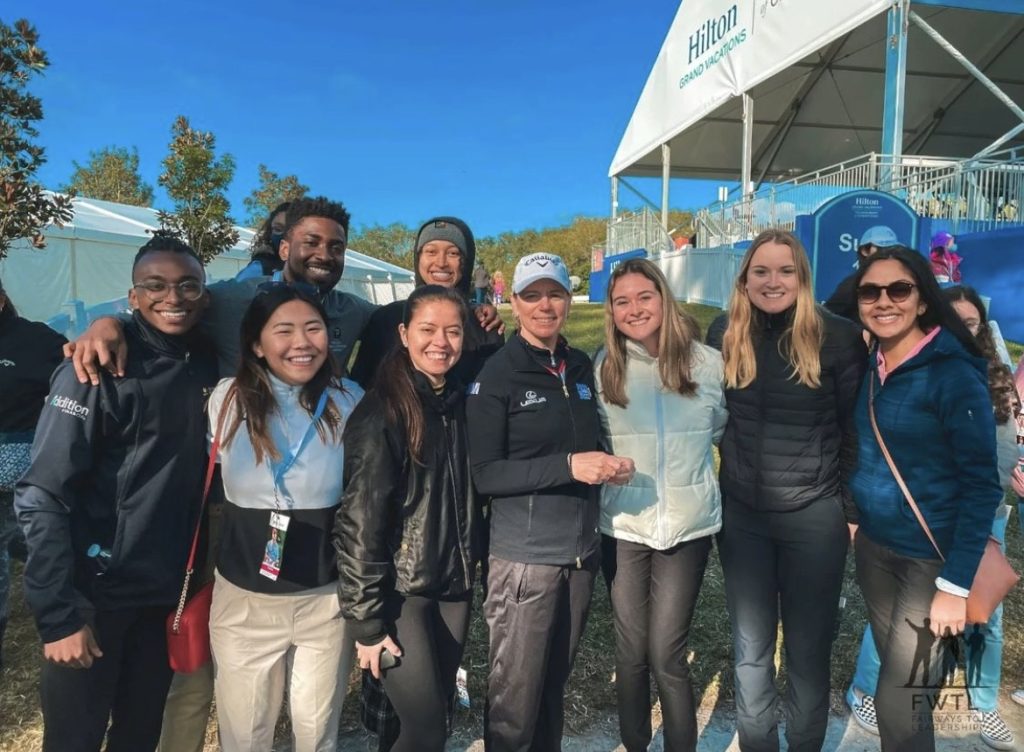 We connected with Ethan Ancrum, Secretary of Fairways to Leadership and Student Ambassador for the College of Business, to hear more about what Fairways to Leadership can offer students.
What is the mission of Fairways to Leadership?
The mission of Fairways to Leadership is to teach leadership development to students from diverse populations so they can become effective leaders and build social skills that can help them access leadership opportunities. The program is based on an innovative and immersive curriculum that combines online leadership training and on-the-course golf training.
Why was Fairways to Leadership started?
Golf is a game that has a high entry fee but is used by some of the most influential people to negotiate business deals, network with clients and sponsors and have a fun time. Fairways to Leadership provides students with low-cost access to golf and helps them learn how to use the game in developing as a leader and expanding their network.
How is diversity being placed at the forefront of the organization?
It is a well-known fact that golf is labeled and characterized as an elitist game that has not always been open to people from diverse communities. But our organization pushes those boundaries and allows students to be front and center of being the new bright faces and minds that can change this notion of 'selective for a few' into a 'few to many.' As Fairways to Leadership grows and reaches other universities, more young people will develop their leadership and networking ability by learning the game of golf.
What role does golf play in teaching students to become better leaders?
Many of the traits required to be an effective leader are the same traits required to play golf. This allows students to develop as leaders through their experiences learning golf. It also opens the door to a brand-new network of opportunities and allows students to have a worthwhile hobby beyond office door, which gives them another method to get to know their future colleagues, supervisors and chief officers. Given that many executives play golf, it can be quite an advantage for a student to know how to play golf.
When will UCF students be able to join Fairways to Leadership?
We will be accepting new students starting Jan. 31 with a bi-weekly series of podcasts, professional speakers in multiple industries, especially in the sports business, and in-person golf lessons.
** Photo credit: Fairways to Leadership Instagram