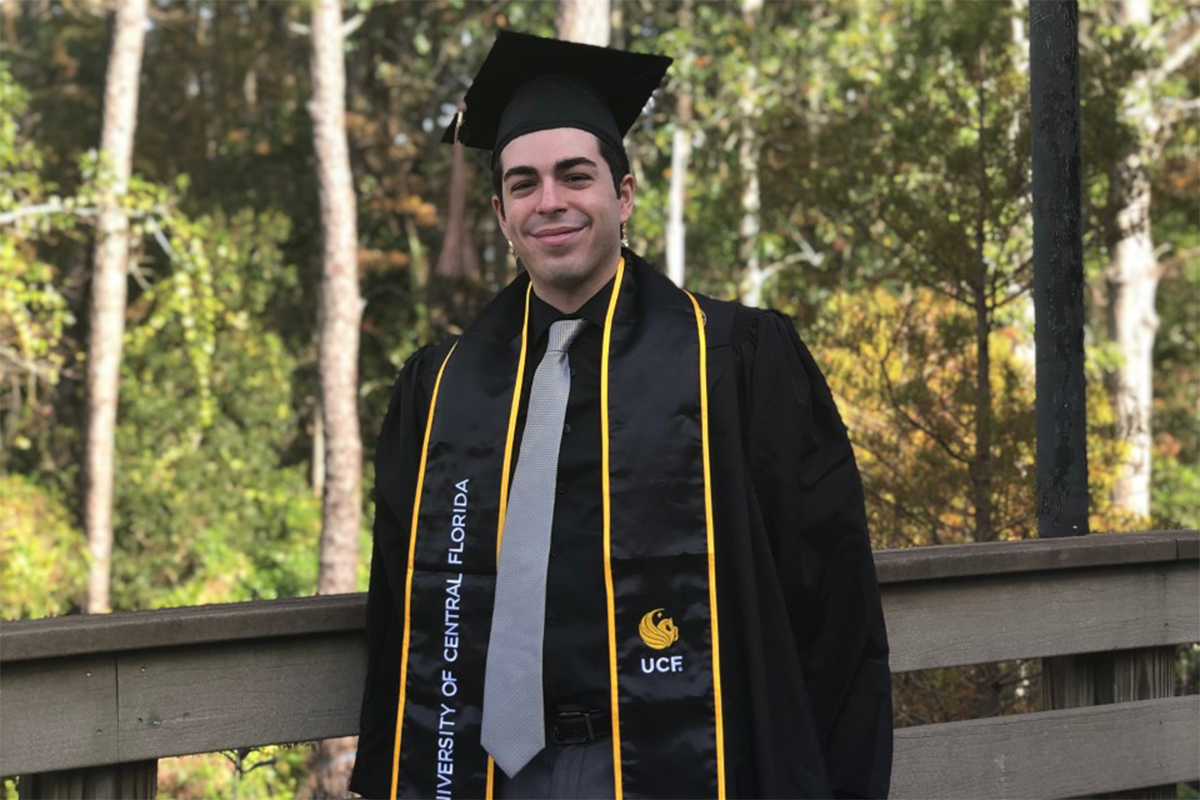 Business Knight to Start New Job & His Own Business After Graduation
By Josh Miranda
While commencement is truly a momentous occasion for all students receiving their diplomas and graduating college, it will be extra special for Kevin Rivera, whose graduation Saturday, Dec. 19, will mark the 300,000th bachelor's degree conferred by the University of Central Florida. The soon-to-be marketing graduate has already accepted a full-time job offer and plans to start his own business during his free time.
"I feel very fortunate to have been able to contribute to UCF history and proud to be awarded the 300,000th degree," Rivera said. "I think I'll miss my fellow Knights most of all! The support from my friends and faculty made all the difference."
After graduation, Rivera will begin work as a Logistics Manager at Thompson Consulting Services, an emergency response and disaster recovery consultancy.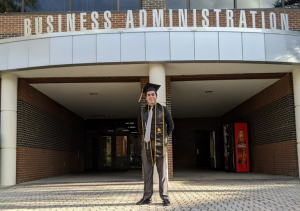 About Your College Experience
Why did you attend UCF?
The DirectConnect program allowed me to complete my degree in a shorter period of time.
What is your career goal?
To be the successful CEO/Owner of my own business consultation firm.
What piece of advice would you give to current students?
To #ChargeOn! Never let a temporary setback keep you down.
What are your plans for after graduation?
I'm very fortunate to announce I have accepted a job offer and will also be starting my own business during my free time.