May 3, 2018
Interactive One-Day Workshop
Effective Leadership – Making the Most of Your Style to Lead Strategically
Leadership is different than management.  Leadership is required to set a company on the right path by developing a bold and clear vision, aligning key resources to create a plan to support the vision, and then executing the plan to achieve the vision. You have a leadership style you use every day whether you realize it or not.  Is it as effective as you want it to be, or would you like to improve as a leader? 
This one-day workshop provides you with a straightforward three part model for achieving the results you should be achieving as a leader. Prior to the workshop you will complete a leadership assessment that will be reviewed in detail in the workshop.  You will also identify the areas that you believe you need to improve on as a leader.  Using the assessment, and your inputs, the workshop contents will be adjusted to provide hands-on exercises to help you improve as a leader.  At the end of the day, you will have developed a practical action plan to help you achieve your leadership goals, reduce your personal stress, and improve the organization you work for.
WHO SHOULD ATTEND
Mid-level and senior managers or those transitioning into managerial roles across functional areas including, but not limited to operations, R&D, engineering, finance, marketing, HR, across all industries
KEY BENEFITS OF ATTENDING
Identify your personal leadership style
Discover your most effective leadership role
Improve as a leader with the help of hands-on exercises
Walk away with a personalized Leadership Action Plan
Learn best practices for achieving your leadership goals
Earn 6.5 HRCI credits and 0.8 CEUs
Effective Strategy is Realized Through Effective Leadership
---
Instructor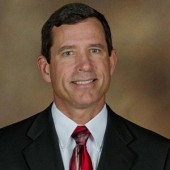 Robert L. Porter, Ph.D., is an accomplished leader in business development and implementing strategic leadership. He earned his Ph.D. at UCF's College of Business Administration focus on Entrepreneurship and Strategy. He is the Executive Director of the UCF Executive Development Center and he regularly teaches in UCF's Executive & Professional MBA programs. Prior to joining academe, he enjoyed an illustrious career with General Electric, NCR Power Systems, and AT&T, along with numerous start-ups and entrepreneurial ventures. He also was Chief Operating Officer and member of the organizing team that founded and then successfully sold a community bank.
Workshop Overview
Thursday, May 3, 2018
8:30 a.m. – 5 p.m.
Introductions
Leadership Overview
Your Individual Leadership Behavioral Style – DiSC
Leadership Development Framework – VAE
Vision – How Leaders Create and Sustain Direction
Alignment – How Leaders Align Key Resources
Execution – How Leaders Get Things Done
VAE Summary
Leadership Case
Summary and Q&A
Testimonials
"Dr. Porter delivers an outstanding workshop, providing leaders and would-be leaders invaluable tools for organizational & business success. The presentation is richly illustrated with actual cases and the lessons are reinforced by hand-on applications."
"I recommend the Leadership workshop to any current manager/leader or individual who is moving into a leadership role to gain simple yet highly effective tools to succeed and grow within an organization."
"Leadership was one of the greatest courses I have attended in the last 20 years. The most productive part of the course was the case study for groups of attendees."
"The Leadership workshop was an incredible experience that provided a great platform for me to become a more effective leader and think more strategically. I would highly recommend this workshop to anyone interested in growing their capability to lead and manage a team or a business."
---