March 29, 2018
Interactive One-Day Workshop
The ability to navigate conflict and personalities in the workplace is a key aspect to leadership.
Keri Kozlowski, J.D., designed this workshop to highlight everyday workplace interpersonal scenarios, demonstrate the potential risks of avoiding managing those scenarios, and providing practical advice that will give you the courage to address conflict in a manner that is fair, firm, and friendly. This workshop will also cover progressive discipline and work through a real case study to apply techniques and content learned.
WHO SHOULD ATTEND
Supervisors and mid-level managers in various functional areas
HR managers & employees
CEOs, Presidents, Vice Presidents
All other professionals looking to take their people management skills to the next level
KEY BENEFITS OF ATTENDING
Identify your conflict resolution style
Learn practical methods of resolving performance conflict with your employees
Strengthen your ability to lead in interpersonal situations
Recognize the potential risks of not addressing employees who create conflict
Understand when and why disciplinary action is necessary
Earn 6.25 HRCI credits
---
Instructor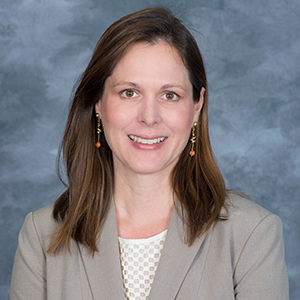 Keri Kozlowski, J.D., M.P.H., is a leader in Executive Coaching, Leadership Development and Mediation. While she works on a broad array of consulting solutions, her expertise is in employee relations and conflict resolution. She is also a faculty member with UCF's College of Business, teaching Leadership and Business Law at the graduate level. Ms. Kozlowski has a unique experiential background as an employment and healthcare attorney, Chief Performance Officer, and now President of Lead, Learn, Listen, LLC. Her focus is on helping others identify, analyze, manage and resolve people-driven organizational dilemmas in a manner that supports cooperative workplace cultures and avoids legal risk. Ms. Kozlowski graduated Cum Laude from Georgia State University School of Law. She holds a Master of Public Health, specializing in Heath Policy and Management from Emory University and has a Bachelor of Science in Business Administration as an alumna of UCF. She is a certified Executive Coach and is a Florida Supreme Court Certified Circuit, County and Family Mediator.
Workshop Content
March 29, 2018
8 a.m. – 5 p.m.
Intro to Conflict Resolution

Destructive conflict
Constructive Conflict
Conflict Resolution Styles
The Role of Emotion in Conflict Resolution
Steps for Positive Conflict Resolution

Common causes of Workplace conflict and how to address them

Communication Breakdowns
Micromanagement
Diversity Intolerance
Personality Clashes
Bad Attitude
Authority Issues
Inability
Low Willingness
Critical Incident

Progressive discipline

Coaching
Reprimand
Performance Improvement Plan
Suspension & Termination
Case Study Analysis
Q & A
Testimonials
"Keri is very knowledgeable, warm, personable, and definitely conveyed great information to the target audience. I look forward to future programs with her. The content was very current and relevant for the workplace/leader role I have."
"Keri was fantastic – a true expert in her field. She delivered a great class with many useful takeaways that are relevant to my job."
"This class was a refreshing reminder of current and future state collaboration of leadership, to include empathy, fairness, and legal balance."
"This workshop was a great refresher, I would recommend it to HR and business professionals."
---