February 22, 2018
Interactive One-Day Workshop
The age of consumer centricity is upon us. Never before has the consumer had such power in the design and creation of businesses that are in demand. Dr. Denver Severt designed this interactive one-day workshop to help you and your organization respond to this amazing increase in the consumer's voice. He will show you how to improve your service intelligence quotient, how to apply the "doing better than that" model of service innovation, how to assess service, and how to lead and model service as an individual and company. The one-day course ends with a service quilt party whereby attendees create their personal service quilt. This will help you become a better service scientist and service leader for now and future generations. Your view of service and your role in service will never be the same.
WHO SHOULD ATTEND
Anyone interested in improving their customers' experience and innovating service delivery will benefit from this program. It is especially suitable for:
Customer Service Managers, Front-line Managers and General Managers
Business Development and Sales Managers
Small Business Owners and Entrepreneurs
Account representatives and Client specialists
KEY BENEFITS OF ATTENDING
Assess the level of service your organization provides
Improve your service intelligence quotient
Use the model of service innovation to improve your customers' experience
Create your personal service quilt
Become a better service leader
Earn 0.8 Continuing Education Units
---
Instructor
Denver Severt, Ph.D., has had 25 years experience in all phases of the restaurant industry from front-line service positions to general manager positions. His latest experiene was as an Ambassador of Customer Service for the Polo Fields Gold and Country Club in Ann Arbor, Michigan.
Denver teaches guest services management, managerial accounting, and financial accounting for the Rosen College of Hospitality Management. Denver's research interests involve linking customer and employee satisfaction programs. Denver's dissertation work involved the creation of The Customer's Path to Loyalty which Denver has taught to company's regarding customer satisfaction and employee satisfaction.
Workshop Overview
Registration and Breakfast
Welcome & Introductions
The New Customer Centricity
Break and Refreshments
Personal Service Versatility Intelligent Quotient
Luncheon
Optimizing the Customer Experience
Break and Refreshments
Innovating for the Customer Experience
Wrap-Up and Q & A
---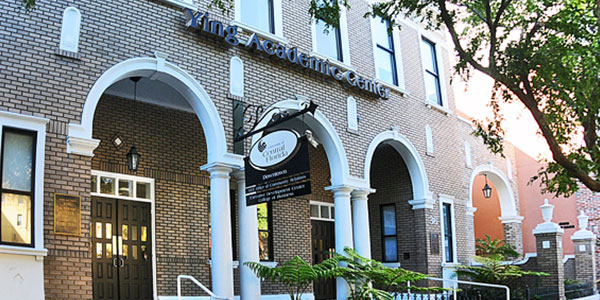 Stay Connected
Thank you for your interest in the UCF Executive Development Center and our programs. Subscribe to our monthly e-Newsletter to receive details about upcoming programs, executive education faculty and special events.