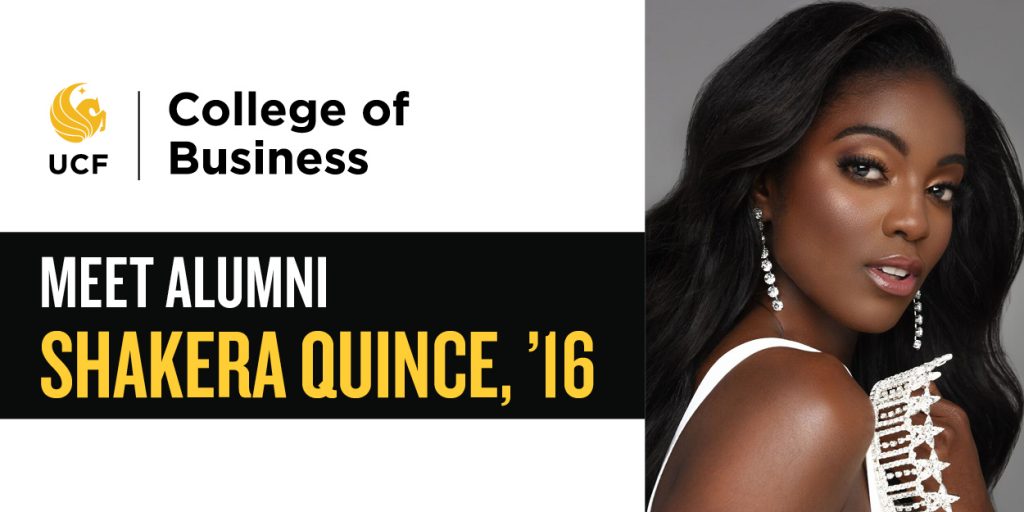 By Kara Turey

Earning an area manager position at Amazon in Northern California upon graduation, then a promotion to the Amazon Fulfillment Center in Lake Nona plus winning the crown of Miss Orange County of 2019 are just a few of the things that make Shakera Quince a successful UCF College of Business alumna. Shakera, who is the General Manager's Assistant and Site Coordinator at Amazon's Lake Nona campus, is enrolled in the UCF Evening MBA program and is the founder of the non-profit The Linen Project. Most recently, she was crowned Florida Miss of 2020. She is our Alumni Spotlight.
From jobs in college in the food and retail service industries to working with the UCF Career Services for internships, she interned as an Assistant General Manager at DD's Discount in the summer. When the internship ended, she yearned for more and took advantage of the UCF Blackstone LaunchPad to start her own entrepreneurial venture with the Linen Project. She also wanted to help her peers with interviewing and public speaking skills. The Linen Project is an organized drive that benefits individuals and families who are homeless in Central Florida. They collect gently used linens of various sorts to donate to the area homeless neighbors. The drive not only fulfills basic needs of affected families, but also alerts locals and students to the growing issue of homelessness in Central Florida.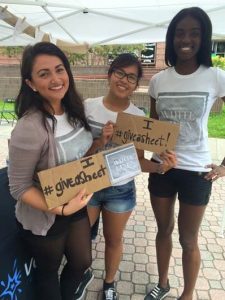 Cameron Ford, Ph.D., and Associate Professor in Management at UCF, is the director of the UCF Blackstone LaunchPad. He remembers Shakera as, "a great contributor to our Student Starter culture when she worked at the Blackstone LaunchPad, and did some great work developing her Linen Project social venture while she was a student here. She made a real impact at UCF."
Shakera didn't stop there. She wanted to learn more and landed a marketing internship with the Black Business Investment Fund of Central Florida. She was exposed to information about investment capital, consulting, business startup and, of course, marketing. The skills and information she learned in this internship continue to help guide her career path today.
Not only did Shakera find internships while at UCF, she also joined the FACES Modeling Troupe her freshman year. She founded the Linen Project during her sophomore year and was an active volunteer with Volunteer UCF and Knights Pantry. She also became a member of Delta Sigma Theta Sorority Inc.
Why did you choose to attend UCF?
Of the three schools that I was admitted into, I selected UCF because the College of Business encourages innovative and creative thinking, and UCF's campus is so beautiful.
How has your UCF degree helped in your career?
Immediately after graduating from UCF, I was recruited by amazon.com. Having my degree in Business Administration Management allowed me to be a strategic decision maker, which was a competitive advantage in the hiring process for Amazon.
What is your favorite UCF memory?
I am into sports, so I'd say going to the football games and cheering the team on! #KnightNation
What advice would you give current students?
Begin with the end in mind! Make sure that you are interning, building long-lasting relationships and doing your absolute best in every situation. You do not know where you will end up working or living after you graduate, and that is why relationships will matter the most.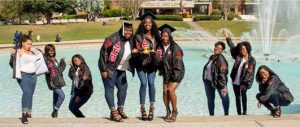 About Your Career
What do you do?
I am the General Manager's Assistant and Site Coordinator for the Amazon Fulfillment Center
in Lake Nona, Florida. I am also enrolled in the Evening MBA program at the UCF College of Business. With plans to pursue an Entrepreneurship Certificate before graduating, I have strategically selected
coursework that allows me to work on my social venture, The Linen Project. In addition, I served as Miss Orange County USA 2019, where I competed for the Miss Florida USA title in January 2020. I placed Top 17 of 82 amazing contestants. I was recently elected as Florida Miss 2020, where I will compete this July for a national title.
Why do you like this career path?
I choose to continue down the path that I have started on because I enjoy it! I am a believer in the saying "if you love what you do, it won't feel like work." I also want to be impactful and set a good example for my siblings and those who are around me.
What do you like most about what you do?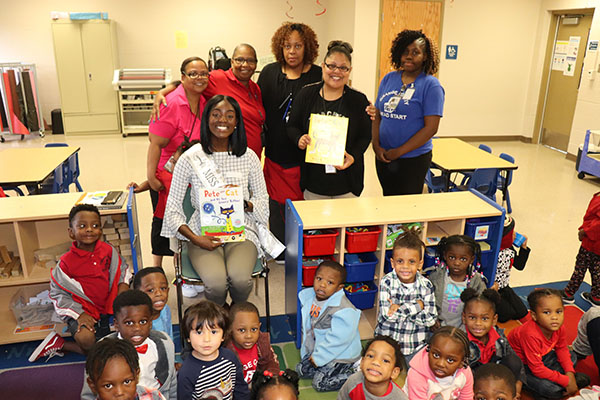 In every role I have had, there is quite a bit of autonomy, so it allows me to be creative and use critical thinking skills to reach the best solution. The challenges that I face as an Amazonian help to mold my entrepreneurial skills. Pageantry allows me to highlight what I care about most in the community. One of my most notable appearances as Miss Orange County USA was at the Washington Shores Primary Learning Center, where I was able to read and connect with the staff and a group of pre-school students. Not only was it fun, but it was impactful. And of course, I encouraged all of them to become future Knights.
Why did you choose this career and did UCF have an impact on your decision?
My first internship was at DD's Discount as an Assistant General Manager. I really enjoyed having a team report to me and being able to practice my decision-making skills. I'd definitely say this role had an influence on my career path. While obtaining my bachelor's degree at UCF, I learned business structure and the different department functionalities that make a business run seamlessly. Understanding these departments and what they need to operate efficiently is vital to my role as a General Manager's Assistant and my partnership with each senior leader. UCF had a big impact on my decision and still does as I work and earn my MBA.
What are your future goals?
I will be graduating with my MBA in the spring of 2021. I know my ambition will drive me to continue climbing the corporate ladder at Amazon. I recently became interested in real estate and investing and would like to see where research leads me. Throughout my MBA program, I have been working on revamping and re-launching The Linen Project. Last but not least, I would like to win the Miss Florida USA and Miss USA title in the coming years.
UCF and #knightnation wish Shakera all the best!