Alejandro Padilla Florez, President of ALPFA and Senior Analyst of the UCF Young Investors Club, is pursuing degrees in finance and economics and plans on graduating in Spring 2020. After completing his bachelor's degree, Florez would like to join a Finance Leadership Rotational Program and attend a top MBA program. Florez is an example of a College of Business student who has put himself on a path to "get to the one." After receiving offers from three top Fortune 500 companies, Wells Fargo, Lockheed Martin and Bank of America, he credits much of his success to his involvement with ALPFA.
The Association of Latino Professionals in Finance and Accounting, also known as ALPFA, focuses on providing professional development workshops and career resources to its members in order to empower and develop leaders for the nation. With 160 students chapters nationwide, ALPFA UCF has been recognized as the 2019 ALPFA National Chapter of the Year!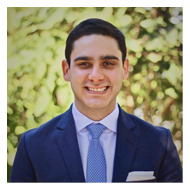 "My favorite part of being in ALPFA is the opportunity to get involved! I've been able to teach other members some of my excel skills, had the opportunity to sit in on meetings discussing marketing strategy, and participate in volunteering events all within a semester of joining," says Florez.
Getting to Know ALPFA
What is the vision of ALPFA?
ALPFA strives to help its members achieve their goals and be well prepared for any opportunities that comes their way by providing a solid foundation of leadership skills, interview techniques, polished resumes, technical and practical skills and an extensive network.
How does being in ALPFA enhance your UCF experience?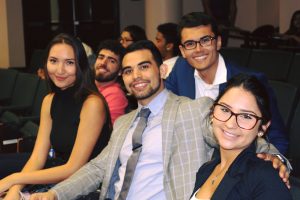 Our organization creates a community of high achieving students that will challenge you to develop professionally and personally. ALPFA will give you the tools necessary to break into your dream career and offer guidance if needed. We've created a reliable network of young professionals that build on the foundation of ALPFA UCF.
What is something unique that ALPFA offers to finance and accounting students?
While ALPFA started out as a club for finance and accounting students, our professional network has expanded to the point where companies come to us when they want to recruit all kinds of majors. One of our advantages, is that there is diversity within our members, allowing us to offer specialized support while still exposing students to other career paths.
What opportunities, events, and activities does ALPFA at UCF provide?
ALPFA has a variety of events designed to prepare students to excel in the recruiting process. We have weekly meetings with Fortune 500 companies, hands-on technical workshops that teach skills outside of the classroom, a personalized mentorship program and plenty of opportunities to get involved and strengthen your resume!
Connect with ALPFA
Instagram: ALPFAUCF
Facebook: ALPFAUCF
Twitter: ALPFAUCF
LinkedIn: ALPFAUCF
To view a full list of all UCF College of Business Registered Student Organizations, click here.