Mind Games: A Conversation About Mental Health in Sports & Business
A FREE virtual event presented by UCF College of Business Alumni and NESTRE
1 p.m., Wednesday, Oct. 21
Join us as UCF College of Business, in partnership with NESTRE, hosts "Mind Games: A Conversation About Mental Health in Sports & Business," on Wednesday, Oct. 21 at 1 p.m. via Zoom.
This free Zoom event will feature a star-studded panel of former NFL greats, professional coaches, former college athletes, including UCF Knights football alums, Olympians and expert psychologists for an interactive discussion on the importance of mental health in achieving peak performance whether you're on the field or in the boardroom.
Panelists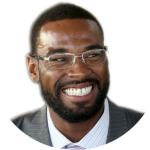 Calvin Johnson
Widely regarded as one of the greatest wide receivers to ever play the game, Calvin Johnson Jr. retired from the NFL in 2016 after nine record-breaking seasons with the Detroit Lions. A standout college athlete, Calvin finished his NCAA career as a consensus first-team All-American and team captain at Georgia Tech University. In 2008 he founded the Calvin Johnson Jr. Foundation: a nonprofit organization dedicated to the education, training and social development of at-risk youth. The Foundation has since helped thousands of children and families in Michigan as well as Calvin's home state of Georgia. Upon his retirement, Calvin shifted his attention from the football field to the world of business. As one of Locker Room Consulting's founding partners, Calvin is focused on using his broad range of experience to support his former colleagues as they grow financially, personally, and professionally.
Julius Thomas
Julius Thomas is a former college football and basketball player at Portland State. He was a Fourth round selection at Tight End for the Denver Broncos in the 2011 NFL Draft. He was selected to the NFL Pro Bowl twice (2013, 2014) and played in Super Bowl XLVIII. His playing career included time with the Jacksonville Jaguars and the Miami Dolphins. Julius retired from football in 2018 to pursue a doctorate in psychology with the goal of studying CTE and mental wellness for professional athletes.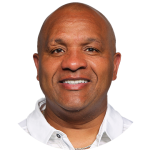 Hue Jackson
Hue Jackson has 30 years of coaching experience, including the past 17 in the NFL. He has spent more than 10 seasons coaching in the AFC North, during which time he helped his team advance to the postseason seven times. Hue was head coach of the Cleveland Browns and Oakland Raiders. He also has served as offensive coordinator in Washington (2003), Atlanta (2007), Oakland (2010) and Cincinnati (2014-15). Passionate about preventing human trafficking and making a difference in the lives of those affected by it, Hue and his wife, Michelle Jackson, embarked on the journey to fight all forms of human trafficking. They established the Hue Jackson Foundation and are committed to walk this journey until human trafficking is abolished.
Keely Kaklamanos
Dr. Keely Kaklamanos ("Dr. K") is a licensed psychologist who joined Florida State University Athletics full-time in July 2017 as the Director of the Clinical and Sports Psychology Program. Dr. K is working to establish the first in-house Mental Health and Wellness program within FSU Athletics. Since 2011, she has worked with student-athletes as a contracted licensed psychologist for sports medicine while maintaining a successful private practice. She helps student-athletes navigate the stressors of being a Division I athlete by providing them with the support and tools to achieve their personal best in the classroom, their sport and their relationships. Student-athletes meet with Dr. K individually and in small group or team sessions. She also collaborates with Athletic Department staff and coaches to promote a supportive environment for the mental well-being, resilience and performance optimization of our student-athletes. Dr. K earned her Doctoral degree in Counseling Psychology from Florida State University. She also holds a Master's degree in Communications and Organizational Development.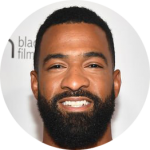 Spencer Paysinger
Spencer Colin Christopher Paysinger, a Los Angeles native, enrolled at Beverly Hills High School in 2002 where he played a variety of sports but excelled at football. Leading his team to undefeated regular season in his senior year, Spencer was named the unanimous league MVP while also garnering All-CIF accolades. After graduating, he accepted an athletic scholarship to the University of Oregon. His personal story is the inspiration for The CW drama "All American." He serves on the board of KIPP Public Schools Black and Latino Leadership committee with the goal of creating programs for KIPP's South Central youth. He recently accepted a board position with Lyft's City Works Council, which dedicates $50 million a year to support locally driven initiatives in cities Lyft operates. Spencer created Afterball LLC, an investment fund fully backed by NFL athletes with a focus on early stage startups. In his neighborhood of View Park, Calif., he helped create Hilltop Coffee + Kitchen, a fast-casual eatery with allegiance to underserved communities.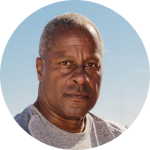 John Smith
John Smith is a former American athlete who competed in the sprint events during his career. He is best known for winning the 400-meter event at the 1971 Pan American Games. He remains the world record holder for the 440-yard dash at 44.5 seconds. After retiring from competition, he became a sprint coach, training Maurice Greene and Ato Boldon amongst others. Described as a taskmaster with the Midas touch, the Nike global speed consultant is considered one of the world's most accomplished sprint and hurdles coaches. Coaching elite athletes to Olympic gold, World Championship gold and world records, he ranks as one of the most decorated track coaches in the history of the modern Olympic games.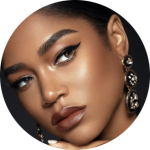 Ritta (Brittany) Kelly
Ritta Kelly is a model, investor, entrepreneur, activist, culture enthusiast and former collegiate athlete. Currently based out of New York City, when not on set for a photo shoot, this aspiring polyglot spends most of her time advocating for causes such as social justice and improvement toward advancing mental health. She corresponds with contacts worldwide to grow her network of likeminded advocates in hopes of creating a strong movement behind her ideals. She is also the founder of IABAB., a new brand with a mission of promoting unconditional self-love within the black diaspora worldwide.
Facilitators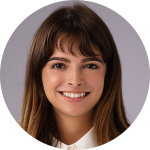 Laura Rivero
Laura Rivero is a student in the UCF College of Business who is expected to graduate May 2021 with a bachelor's degree in Marketing and a focus in professional selling. She is passionate about all things health and wellness, good food and traveling.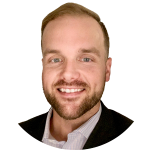 Kyle Israel
Kyle Israel is a UCF alum and former quarterback ('04-'07) for the Knights, currently serving on the UCF Alumni board. He also is the former president of the Student Athlete Advisory Counsel at UCF. A Communications major at UCF ('04-'08), Kyle has been a part of the Central Florida radio landscape since 2009. He is the college football analyst for 580 ESPN Radio Orlando and Spectrum Sports. Kyle had a four-year career playing and coaching professional football overseas in Germany, Russia and Poland. He has spent parts of the past decade as an entrepreneur in the fast-casual restaurant space most notably with Little Greek Fresh Grill. He is partner and senior director of business development with NESTRE. In conjunction with his day-to-day role in the company, he is training to be a mental and cognitive strength and conditioning coach under the direction of Dr. Tommy Shavers.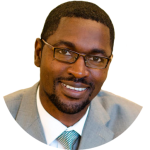 Dr. Tommy Shavers
Dr. Tommy Shavers is Founder & CEO of NESTRE Health & Performance, a neuro-strength company focused on increasing brain health, mental wellness and human performance. As Founder & President of Shavers Consulting, Dr. Shavers consults with college and professional sports, as well as with high-profile/high-performance individuals and organizations in the areas of leadership, culture, behavior and performance. He serves as the Sports & Health Chair for the Harvard Medical Global Health Catalyst Summit and as a board member for the Society for NeuroSports. He conducts NFL Rookie Symposiums and NCAA mandatory player conduct trainings in sexual assault and domestic violence. He was a three-year letter winner and football team captain at UCF, where he also served as the athletics program's first Life Skills Coordinator. He is the Leadership Chair of the Institute for Personal Player Development and the creator of the HI-R Cognitive Performance Model™, HI-R Cognitive Performance Cycle™ and the NESTRE Training Model™. He is a former college professor and has been a radio show host and TV guest expert. He has published works in the areas of social status, power and athlete behavior. He holds a B.A. in Organizational Communication, M.A. in Interpersonal Communication, M.A. in Biblical Studies and a DM in Organizational Leadership.
About NESTRE
NESTRE stands for Neuro – Strength, but it also means the thing belonging to us. Our brains are so central to who we are, and NESTRE believes each human should be able to perform at their highest potential. The current narrative for global brain-based challenges has been both a stigmatized and fatalistic narrative that has convinced people they are broken, and that they are unable to get better. At NESTRE, we are changing the narrative and building a better world with the human in mind.
NESTRE is applying today's science and our proprietary training methodology to help people reach their full potential in brain health, mental wellness, and human performance through neuroplasticity. It's a customizable and non-invasive solution to some of the worlds biggest brain based health and performance challenges. Welcome to the NESTRE science of better.