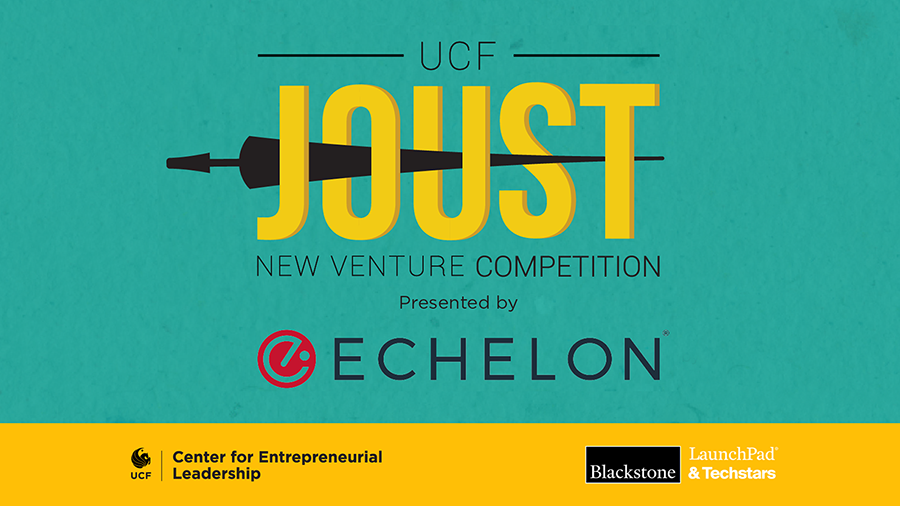 The Joust New Venture Competition presented by Echelon celebrates the entrepreneurial efforts of student starters across our campus by introducing them to community leaders, and providing key resources to help launch their ventures. It's UCF's version of the hit show Shark Tank. The top four ventures will earn up to $50,000 in cash and essential business services provided by some of our region's most forward-thinking sponsors and donors.
The Joust is open to all UCF students and accepts all types of venture proposals.
The public is invited to attend the Joust Finals on April 5 from 2-4 p.m. The finals are being held virtually via Zoom this semester. Fill out and submit the form below. A Zoom link will be emailed to you before the event.