<
Back to DeVos Home Page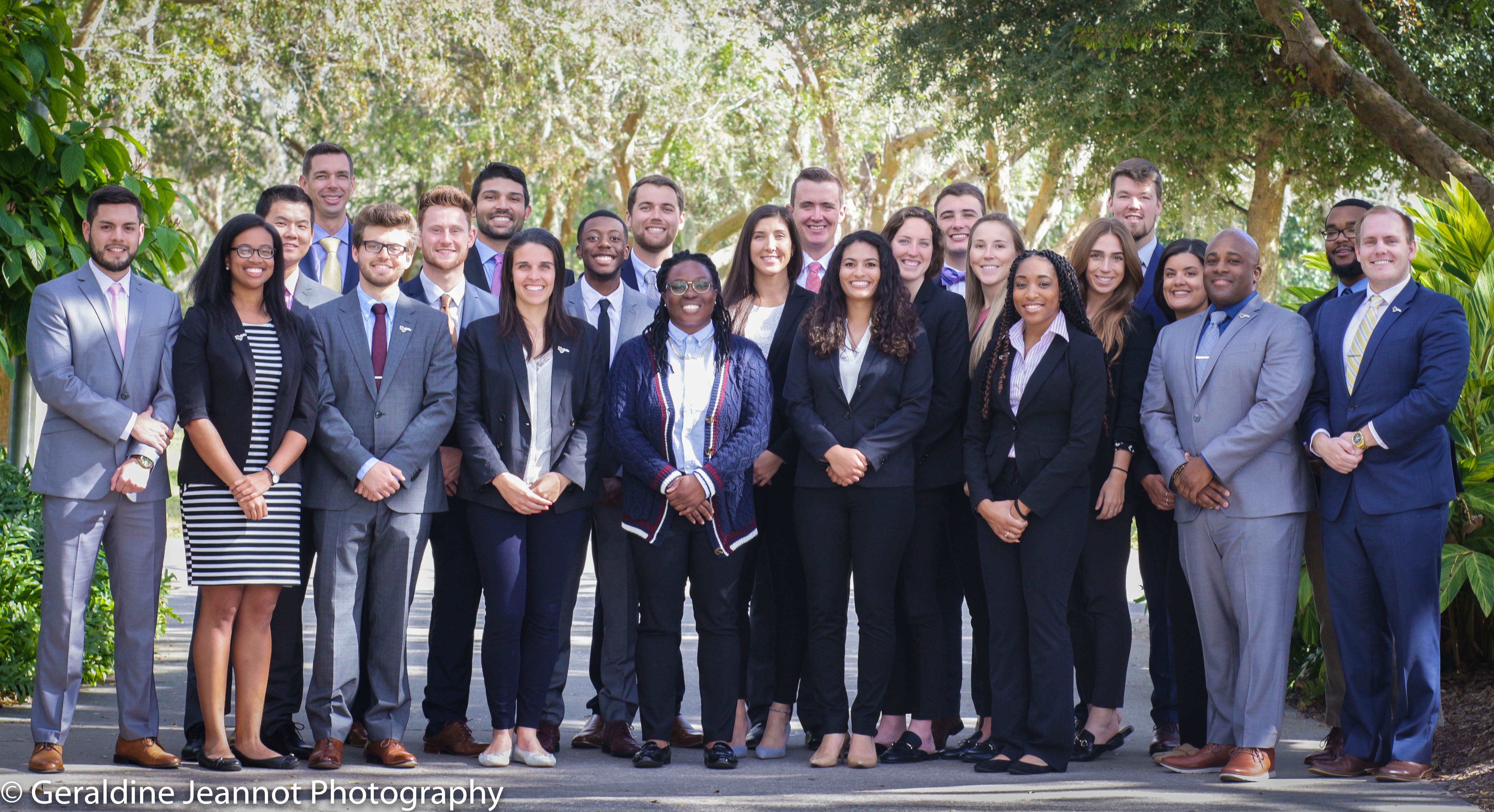 Academic Programs
Graduate Degree
The DeVos MBA/Sport Business Management program admits students from around the world based on a combination of academic success, professional work experience, community service, commitment to teamwork, and other factors that demonstrate the applicant is a good fit for the program.
The DeVos program uses Orlando/Central Florida area sports organizations as an integrated living classroom. We provide a rigorous and comprehensive academic schedule that keeps the cohort of international students together throughout their two-year coursework. The core curriculum of the DeVos Sport Business Management program incorporates business administration core classes and unique sport business classes. Students are given experiential real-world projects with area sports organizations. Our program requires students to work alongside world class sport business leaders while building a network of contacts who help create rewarding job opportunities.
Undergraduate Minor
The Undergraduate Sport Business Management Minor at UCF is designed to develop future business leaders in the sport and entertainment industry. All courses within the program strive to provide students with substantive knowledge and practical skills that will help students succeed as business professionals. Students in the program also learn about the business side of the sport and entertainment industry by participating in a variety of volunteer, internship and other experiential learning opportunities.
---
Program Rankings
We are proud of the achievements of our past and present students and look forward to seeing what future DeVos cohorts will bring. Some of the major accomplishments of the DeVos program are:
Sport Business Postgraduate Report names the DeVos program the 8th best sport business program in the world in 2022.
Sport Business International names the DeVos program one of the top 10 graduate level degree sport business programs in 2019.
Since its inception, the DeVos Sport Business Management program has been named one of the top five programs in America by the Wall Street Journal, New York Times and Forbes.
First fully endowed sport business management program in the world.
In 2019, SportBusiness International named the DeVos Program as one of the TOP 10 graduate level degree sport business program.
DeVos has gone from the newest program in 2004 to being named one of the TOP 5 programs in
America by the Wall Street Journal, The New York Times, ESPN The Magazine, and Forbes Magazine.
Ready to Get Your Business Degree?
Applying to the University of Central Florida is easy and straightforward.