October 3 & 4, 2018
Highly-interactive Two-Day Workshop
To negotiate successfully in today's dynamic business environment, you need more than just persuasive tactics at the negotiating table. Join us for our interactive two-day workshop on Effective Negotiation. This program is designed to help you build and refine skills needed to master the negotiation process.
Led by Dr. Maureen Ambrose, Gordon J. Barnett Professor of Business Ethics, UCF Department of Management, this workshop will help you achieve outstanding results in any negotiation. Participants will develop a framework of comprehensive principles, strategies, and tactics that will help them prepare and execute negotiation deals in a variety of settings and industries.
WHO SHOULD ATTEND
Negotiation is crucial in all organizations and virtually every aspect of life. This program is designed for middle-to-senior-level managers from private, public, and non-profit sectors including:
CEOs, CFOs and COOs
Presidents and Vice Presidents
Attorneys, Arbitrators and In-House General Counsel
Sales, Marketing and Business Development Personnel
Human Resource Managers, Purchasing and Procurement Managers and other Functional Directors and Officers
Lobbyists, Fund Raising and Development Officers
KEY BENEFITS OF ATTENDING
Realize your full potential as a negotiator
Empower yourself with the latest strategies in negotiation
Learn a systemic approach to negotiation you can apply immediately
Distinguish between distributive and integrative situations and develop appropriate resolution strategies for creating value and/or claiming value
Achieve better outcomes in future Negotiations
Earn 16 CLE, 12 Business Litigation, and 13 HRCI credits
---
Instructor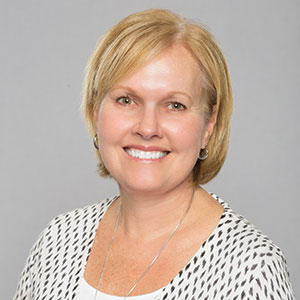 Maureen L. Ambrose, Ph.D., is the Gordon J. Barnett Professor of Business Ethics in the UCF College of Business. Her research interests include organizational fairness, ethics, and workplace deviance. Her work has appeared in the Academy of Management Journal, Academy of Management Review, Journal of Applied Psychology, Journal of Management, Organizational Behavior and Human Decision Processes and Administrative Sciences Quarterly. She is Fellow of the Academy of Management and the Society of Industrial and Organizational Psychology. She is a member of the Society for Organizational Behavior and has served on the Executive Committee for the Society since 2007. She recently completed a five-year term in the Division Chair track for the Organizational Behavior Division, with more than 5,000 members, the largest division of the Academy of Management.
Workshop Overview
Day 1 – Wednesday
8:30 a.m. – 4:45 p.m.
Assessing Your Negotiation Style
Bargaining Style Inventory & PINS
Hamilton Real Estate:  Introductory simulation role-play negotiation over the price of a property.

A framework for conceptualizing negotiation.
A discussion of opening offers, targets, and  objectives

The New Recruit: A two-party, multi-issue negotiation in the context of job negotiation
Creating Value

A framework for value creation
A discussion of the power of interests, differences, questions, and packages
Strategies for creating value
Day 2 – Thursday
8:30 a.m. – 4:30 p.m.
Introduction of a framework for planning for negotiation
Application of negotiation planning skills in groups
Sally Soprano: Two-party, multi-issue negotiation between agents for an opera singer and an opera house. Provides an opportunity for exploring value creation and value claiming.
Preparation for multi-party negotiation exercise.
Twin Lakes Mining: A complex multi-party, multi-issue negotiation between a mining company and the government of a small town regarding environmental clean-up. Provides an opportunity for information exchange, value creation, value claiming, and introduces inter-team and intra-team dynamics.
Effective Negotiation
Testimonials
"This is an excellent program with a good mix of lectures and group activities. Whether you are looking to improve your professional negotiation skills or just drive a better bargain next time you buy a car, you can benefit from this seminar."
"This workshops provided an excellent opportunity to hone negotiation skills with real-life complex negotiations that you can feel invested in and develop actual workable solutions."
"The course provides an opportunity to learn advanced negotiation techniques with an experiential learning component that eases reticence and empowers confidence."
"The information and techniques I learned here benefited me immediately. I highly recommend this workshop to current and future negotiators."
---