JUNE 28, 2018
There are many key drivers of a company's top line, but few rival the monetary benefit received as a direct result of the relationships we have with our clients. Cultivating a loyal client base can serve as a long lasting source of referrals and repeat business when done properly.
Our full-day interactive workshop led by award-winning instructor, Ms. Cynthia Gundy, MBA, is designed to provide participants with real world, tactical approaches for selling more of their products and services to new and existing clients in the consultative manner that today's clients expect.
WHO SHOULD ATTEND
Anyone starting or thinking of starting a sales career
Sales professionals who have not updated their skills in the past 5 years
Small business owners and managers
Experts from technical and other functional areas who support sales
Business professionals interested in helping their organizations increase sales
KEY BENEFITS OF ATTENDING
Develop a deeper understanding of your clients' buying process
Learn how to create and deliver a relevant sales message
Discover how to build and nurture customer relationships with high credibility
Acquire tools to grow your client base
Practice selling skills required to help clients make good purchasing decisions
---
Instructor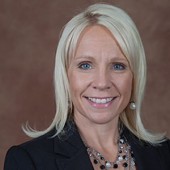 Cynthia Gundy, MBA is President and Chief Training Officer with CG Consulting, a business development and training company dedicated to helping clients increase their sales, improve their customers' experiences and deliver powerful presentations to their clients. She helps clients achieve their goals in a variety of ways: by designing and delivering interactive, impactful workshops, assisting leaders with the creation and implementation of client-centric business development and marketing strategies as well as identifying opportunities and solutions for internal process improvement. Cyndi specializes in the professional services industries and has worked with clients in numerous disciplines over the past 13 years, including architecture, engineering, accounting, and construction. She also has experience working with clients in the retail, banking and healthcare industries. She spent 14 years teaching at the UCF College of business Administration where she won multiple teaching awards. Cyndi is also sought after as a keynote speaker at National Sales Meetings on the topics of improving sales, enriching customer service, and personal branding.
Workshop Content
Thursday, June 28, 2018
8:30 a.m. – 4:45 p.m.
Professional Selling: An Overview
Two key ways to grow your business
Relationships in business today
Their importance & How to use them to sell more
Tips for building a loyal client base
Your best source of repeat business and referrals
Networking Luncheon
The Soft Skills of Selling
Communication tips
Adaptive selling
An overview of the sales process
How to prospect for new business
What should an effective client meeting look like?
Why and How to follow-up
Role play practice
Workshop Debrief and Wrap-up
---
Testimonials
"As a seasonal sales professional, I found the practical, energetic approach to business development presented by Ms. Gundy to be very well done. Makes me really want to step up my game, incorporate ideas."
"Cynthia was fantastic and really knows her stuff. She delivered a great seminar. Her energy and engagement make it fun and easy to stay focused."
"Cyndi is dynamic, entertaining, and she knows her stuff. This was a great learning day. Informative and enjoyable."
"Cyndi is an awesome presenter and would be a great addition/coach for our team retreats."
---
Stay Connected
Thank you for your interest in the UCF Executive Development Center and our programs. Subscribe to our monthly e-Newsletter to receive details about upcoming programs, executive education faculty and special events.
Select the Program(s) you would like to learn more about. — Hold down the "Ctrl" key to select more than one.
General Executive Education Interest
Open Enrollment Workshops
Custom Programs
International Residencies