Welcome to the Majors
WILL YOU BE…
THE ONE that gets the job.
THE ONE that makes that sale.
THE ONE that starts the new business.
THE ONE that mentors and gives back.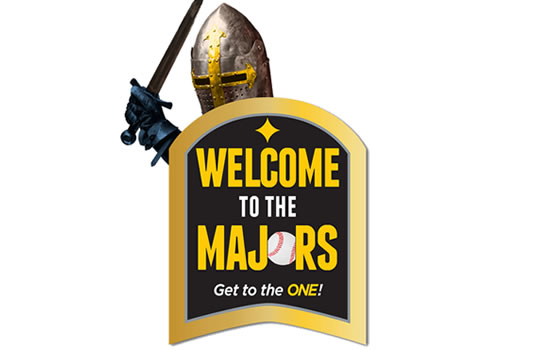 ---
"Welcome to the Majors" is for all students entering the UCF College of Business. Students in GEB 3003 are required to attend the college's signature event as your first class meeting. For other students, this is an opportunity to further build your network. This semester we are featuring George Anders, a leading author, journalist and business consultants on how to stay relevant and vibrant in today's business world.
In a sea of thousands of candidates, employers are looking for people who can present themselves as a unique option. Not only will you be introduced to the culture of the college, you will have the opportunity to network with Dean Paul Jarley, faculty, student leaders and classmates.
Thank you for registering for GEB 3003 – Career Research and Planning. Classes in the Career Professionalism series are different from traditional large classes in a number of ways, such as:
Focusing on practical skills rather than concepts and topical knowledge
Self-directed; your success depends on your ability to take ownership of your performance
You have to come to class!
Prior to attending, you must review your syllabus and assignments (Unlike some of your other courses, we will not be doing this in class). All class materials will be available through WebCourses.
We also would encourage you to complete the survey located under the registration button. As a part of our effort, we are trying to help you "Get to the ONE" and make the most of the life and career you are planning. The survey will help Dean Jarley illustrate that point and our team better understand and serve your needs.
Keynote Speaker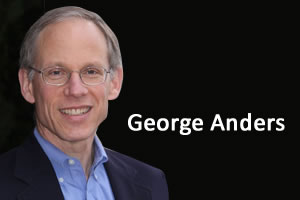 George Anders is a New York Times best-selling author and a journalist with three decades of experience writing for national publications. He started his career at The Wall Street Journal, where he became a top feature writer specializing on in-depth profiles. He was part of a team that won a Pulitzer Prize in 1997 for national reporting. He also has served as West Coast bureau chief for Fast Company magazine and as a founding member of the Bloomberg View board of editors. His work has appeared in leading publications worldwide, including The New York Times, BusinessWeek, The Guardian and the Harvard Business Review. In January 2012, he joined Forbes as a contributing writer.
The first day of class will be Friday, January 22, at the Pegasus Ballroom in the Student Union and will begin at 10 a.m. sharp (doors open at 9:30 a.m.; iPad Mini drawing is at 1:00 p.m.)

| Time | Event |
| --- | --- |
| 9:30 a.m. | Doors Open |
| 10:00 a.m. | George Anders |
| 11:10 a.m. | Meet & Greet |
| 12:00 p.m. | Giveaway (iPad Mini) |