Strategic Leadership Executive Education Workshops

Program Overview
Effective strategies guide companies to a unique high-value position in their market. This leads to a competitive advantage for the companies. Leaders must set a clear vision, align company resources with their vision, and execute their strategic plan to actually achieve a competitive advantage. Dr. Robert Porter developed this highly interactive two-day workshop on Strategic Leadership to help you and your team address these challenges. He combines the art and science of effective leadership with strategic planning methods that work—giving you the opportunity to walk-away with the toolkit you need to gain and sustain a competitive advantage.
September 16 & 17, 2015
UCF Executive Development Center
36 W Pine Street, Orlando, FL 32801
This workshop gives you the information you need to succeed as a leader, time to apply newly learned principles to real-world cases and your own organization, and Q&A interaction with Dr. Robert Porter, whose strategic leadership consulting expertise is widely sought.
---
KEY BENEFITS OF ATTENDING
Identify your personal leadership style
Discover your most effective leadership role
Learn practical methods to analyze you competition and implement strategy
Strengthen your ability to lead strategic change
Appraise your firm's competitive strategic position in the market
Earn 14.0 Technical Business CPE's & 13.5 HRCI credits
WHO SHOULD ATTEND
Mid-level and senior managers or those transitioning into managerial roles across functional areas including, but not limited to operations, R&D, engineering, finance, marketing, HR, across all industries
Managers, executives, and small business owners with responsibility to develop and influence the strategic direction of their firms
---
Program Content
Every day, executives face the unique challenges of leading their organization and making decisions in high-pressure situations. This two-day workshop will bring together current research and hands-on experience to successfully prepare you to take on these business challenges. You'll learn ways to improve your leadership effectiveness and gain tools to make a significant impact on your organization.
Day 1 – 8:30 am – 4:30 pm
Leadership Styles
Discover Your Behavioral Style of Leadership
Understand the Style of Your Team Members
Effective Team Leadership = Reduced Stress, Higher Productivity
Leadership Examples
Explore Current Leadership Development Tools
The Role of the Leader, the Follower, and the Situation
Aligning the Roles
Additional Leadership Tools and Methods
Leadership Case/Application & Conclusion
Team analysis of a case and results
Leadership/Day 1 Summary
Individual takeaways and preparation for organizational leadership

Day 2 –  8:30 am – 4:30 pm
The Strategic Management Process Map
  Determining a Firm's Competitive Advantage
  Methods/Tools to Effectively Analyze a Firm's Strategy and the Competition's Strategy
Strategic Leadership
  Management vs. Leadership – the Difference Matters
  The Role of Leadership in Strategy
Strategic Leadership Case/Application & Conclusion
Team analysis of a case & Results
Strategy/Day 2 Summary
  Takeaways for Application to Your Firm
  Q&A
---
 About the Instructor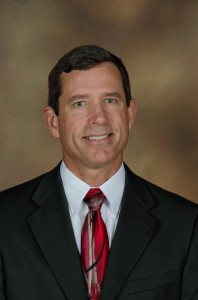 Robert L. Porter, Ph. D.
Robert L. Porter, PhD, is an accomplished leader in business development and implementing strategic leadership. He earned his PhD at UCF's College of Business Administration Department of Management, his MBA is from the Crummer School of Business at Rollins College, and he completed his Bachelor of Engineering at UCF.His research, teaching, and consulting focus on Entrepreneurship and Strategy.
Prior to joining academe, he enjoyed an illustrious career with General Electric, NCR Power Systems, and AT&T, along with numerous start-ups and entrepreneurial ventures. Dr. Porter is a faculty member in the UCF Department of Management and teaches in UCF's Executive & Professional MBA programs. He is also the Executive Director of the UCF Executive Development Center.
---
Past Participants' Testimonials
"All leaders need an opportunity to recharge their leadership & decision making skills. This class is a great opportunity to fill that need."
Matt McGinnis, VP Operations, Nautique Boats
"The UCF Strategic Leadership class provided me with techniques to improve my strategic thinking of complex relationships between the organization and its environment." – Bill Causey, Engineer, The Aerospace Corporation
"The Strategic Leadership workshop was an incredible experience that provided a great platform for me to become a more effective leader and think more strategically. I would highly recommend this workshop to anyone interested in growing their capability to lead and manage a team or a business." – Gary Stafford, Partnership Director, Ultimate Staffing Company
"I recommend the two day Strategic leadership workshop to any current manager/leader or individual who is moving into a leadership role to gain simple yet highly effective tools to succeed and grow within an organization." – Rodney Gutierrez, Director of Sales, Orange County Convention Center
"Strategic Leadership was one of the greatest courses I have attended in the last 20 years. The most productive part of the course was the case study for groups of attendees." – John Garcia, Business Manager, Conpilog Int. Co.
---
Registration
Program Fees
$750 for one participant ~  early-bird pricing of $650 available until August 16, 2015
Enrollment includes two days of highly interactive sessions, all course materials, plus breakfasts, lunches, refreshment breaks and adjoining parking. The program will be held at the UCF Executive Development Center, 36 West Pine Street, Downtown Orlando.
Registration Options
Click HERE to register online.
Call us at (407) 235-3903 to register or if you have any questions.
Download and mail the Strategic Leadership Registration Form with a check payable to: UCF Executive Development Center, 36 W Pine Street, Orlando, FL 32801.
Get 10% off for 3 or more attendees from the same organization registered at the same time and 20% off for 6 or more attendees from the same organization. Use coupon code 3ormore10% or 6orMore20% in our online registration system.
Discounts for UCF Alumni and UCF Faculty members available. Call us at 407-235-3903 for details.
Cancellation Policy
All payments must be received in full two weeks prior to the program start. UCF will grant an 80% refund for cancellations made two or more weeks prior to the start of the program. For cancellations made within two weeks prior to the start of the program, a 50% refund will be granted. There is no refund if you withdraw after the start of the program. Substitute participants will be accepted up to the start of the workshop.
DRESS CODE:
The dress code is business casual, jeans are welcome. Our meeting rooms can be very cool, so you may wish to bring a light sweater or jacket.
---
Parking and Accommodations
Parking
We have arranged FREE PARKING for conference participants in the 55 West Garage (click here for directions). For UCF's EDC to validate your parking, you must park at the55 WEST GARAGE, which is located directly next door to the UCF Executive Development Center on Pine Street (a block east of Interstate-4 and just to the west of the EDC). Entrance to/exit from the garage is via West Pine Street (again, please see directions). We recommend parking on the 4th or 5th floor of the garage, taking the elevator down, then exiting to the right. Pine Street is just a few steps away. Take a right, and UCF's EDC is immediately next door. Please note that we will validate your parking each day via stickers available at our front desk.
Accomodations
Hotel accommodations are not included in the registration fee.  We recommend the following hotels in walking distance or within a short shuttle ride from our Center.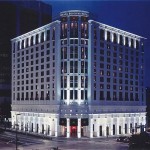 Grand Bohemian Hotel – Downtown Orlando
325 S. Orange Ave., Orlando, FL 32801
Phone: (407) 313-9000
Website: www.grandbohemianhotel.com
---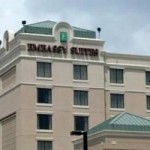 Embassy Suites Orlando
191 E. Pine Street, Orlando, Florida 32801
Phone: (800) 809-9708
---